Julian Bream: Still Rocking Out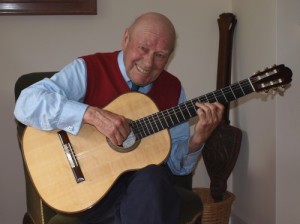 Bream: still rocking out!
Source: kentguitarclassics.com
---
Help Support the Site
This is Classical Guitar is an independent classical guitar publication and the website and lessons are free for everyone. But it's difficult and expensive work. Corporations and social media are taking over and revenues are falling fast across the web. If you like and value the site or newsletter, please consider supporting its future.  Visit the support page to help out.
Subscribe
to the site via
Email Newsletter
,
Facebook
,
Twitter
,
Google+
,
YouTube
.