Just a quick Canadian update from our friend Tariq Harb who has been featured on the site plenty of times for his great playing.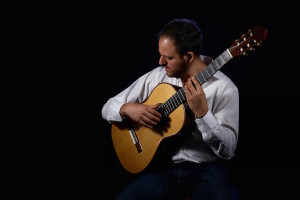 I am happy to share the news that I have been appointed Professor of Guitar in the Department of Music at Concordia University's Faculty of Fine Arts! Now you can study with me at university in Montreal, Canada! National and International Students applying for Music Performance Studies are welcome to audition.
For more information about the music program at Concordia and to contact me directly, please visit Concordia University or my faculty page at Concordia.
Dr. Tariq Harb, DMA
Classical Guitarist and Violinist
Professor of Guitar, Concordia University
Website: tariqharb.com
Facebook: facebook.com/tariqharb

Video Link & Source: https://www.youtube.com/watch?v=ncuBEwwM4Io

Video Link & Source: https://youtu.be/LXkPm0Z5pwE