This is Classical Guitar  – Exploring classical guitar with videos, lessons, sheet music, and reviews. This is Classical Guitar explores classical guitar. We handpick media by current professionals with a preference toward emerging artists. The editor, Bradford Werner, also creates content, lessons, sheet music, and more. Bradford occasionally writes editorials, reviews, as well as other personal updates. Established in 2012, This is Classical Guitar is viewed by over a million and a half visitors a year, has thousands of subscribers, and will remain free to view and subscribe to forever. Based in Victoria, BC, Canada.
History – The site title literally answers the question, "what is classical guitar?" I originally created this website for my students (on tumblr). Sharing daily guitar content helps my students absorb the culture, musical ideas, and technique. I also posted free lessons to help supplement my students lessons. I've expanded the site to include sheet music as well but I still only post high quality content that will benefit my students.
Help support the site & free lessons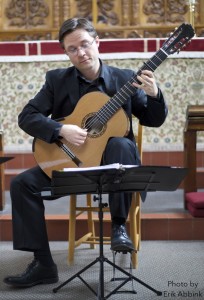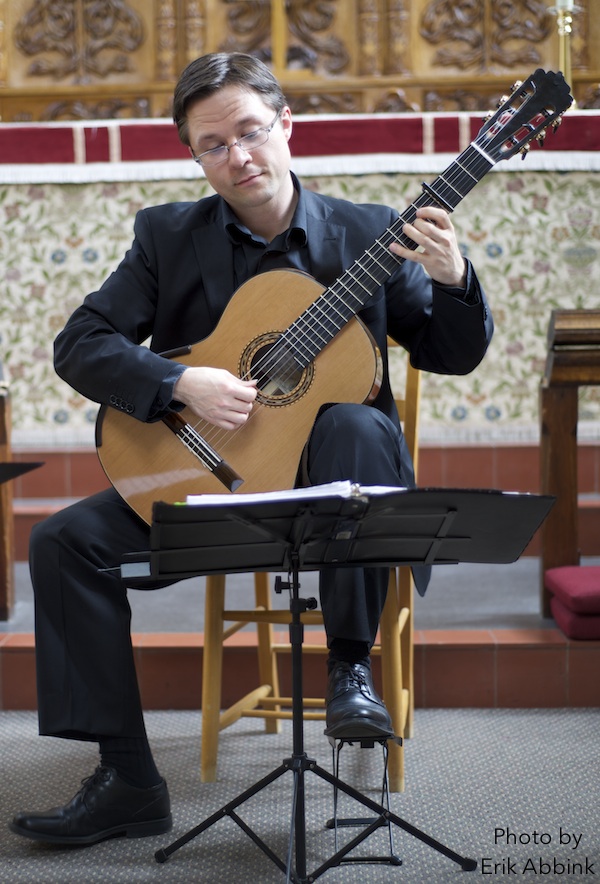 Bradford Werner (Editor & Owner), Victoria, BC
Bradford Werner resides in Victoria, BC, Canada where he teaches classical guitar privately and at the Victoria Conservatory of Music. Bradford teaches a wide range of students from dedicated youth, hobbyists adults, and post-secondary students. He adjudicates festivals, and has given exams and masterclasses The Alberta Provincial Festival, Mount Royal University Conservatory, Calgary Guitar Society, Camosun College, and many more. He is a member of the Quelus Guitar Duo, and the Victoria Guitar Trio with Michael Dias and Adrian Verdejo. The trio has commissioned numerous world premieres and, with support from the Canada Council for the Arts, has recorded an album on RedShift Records showcasing contemporary Canadian composers. Personal Website: bradfordwerner.ca
Bradford is currently playing: My main instrument is a Douglass Scott Classical Guitar with a small scale (630mm) and small body. I also have a Cordoba C10 for messing around on and teaching. I have a bunch of cheap guitars too (they are piling up).
Where? This is Classical Guitar is based in Victoria, British Columbia, Canada. Check out these dedicated pages: Classical Guitar in Canada, Classical Guitar in Victoria, BC.
Like New Music? Check out my trio CD: Victoria Guitar Trio – Concentric Rings. Victoria Guitar Trio (Adrian Verdejo, Bradford Werner, Michael Dias) perform Canadian works for three guitars by Scott Edward Godin, Benton Roark, Jordan Nobles, Rodney Sharman, and RD Wraggett.
A Few Videos
Here's a few videos with Bradford Werner as well the Victoria Guitar Trio.
Studio No. 6 – Soledad (Omaggio a Francisco Goya) from Studi di virtuosità e di trascendenza by Angelo Gilardino (B. 1941).
Studi n.18 – Rosario (Omaggio a Manuel de Falla) from Studi di virtuosità e di trascendenza by Angelo Gilardino (B. 1941). Feb 14, 2016.
Learn more about Bradford Werner at my website: bradfordwerner.ca
Looking for Lessons in Person: Classical Guitar Lessons in Victoria