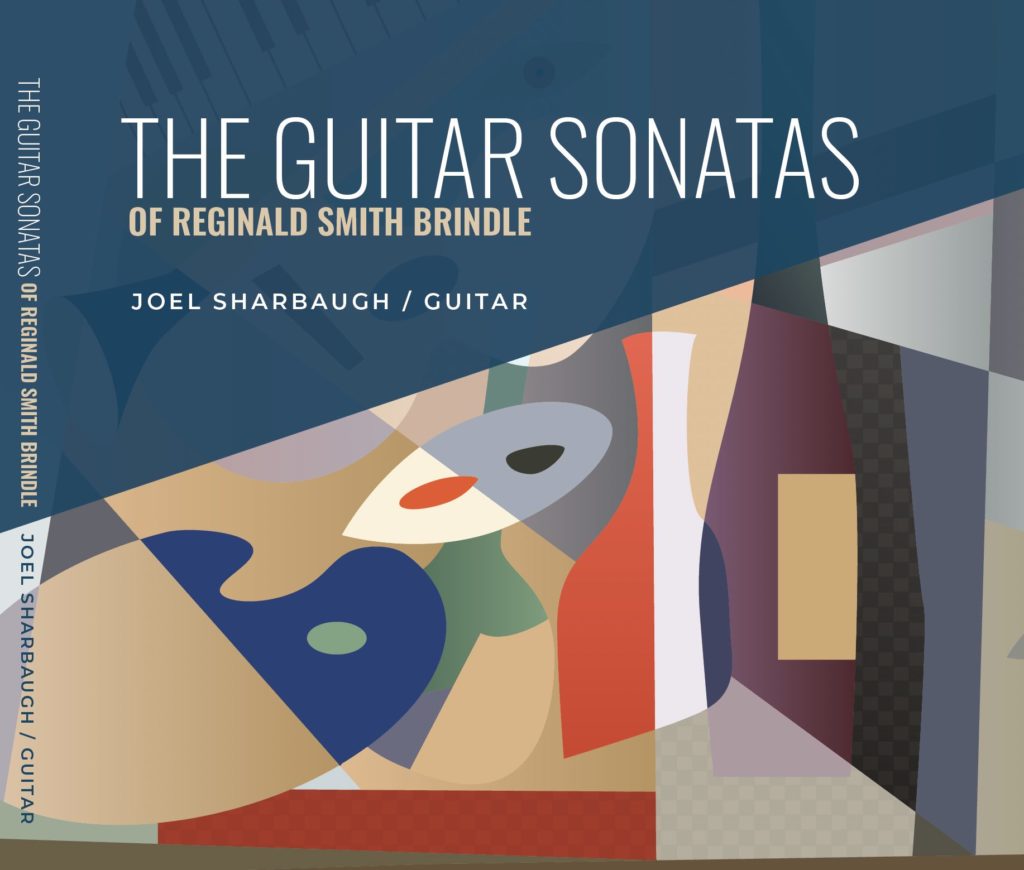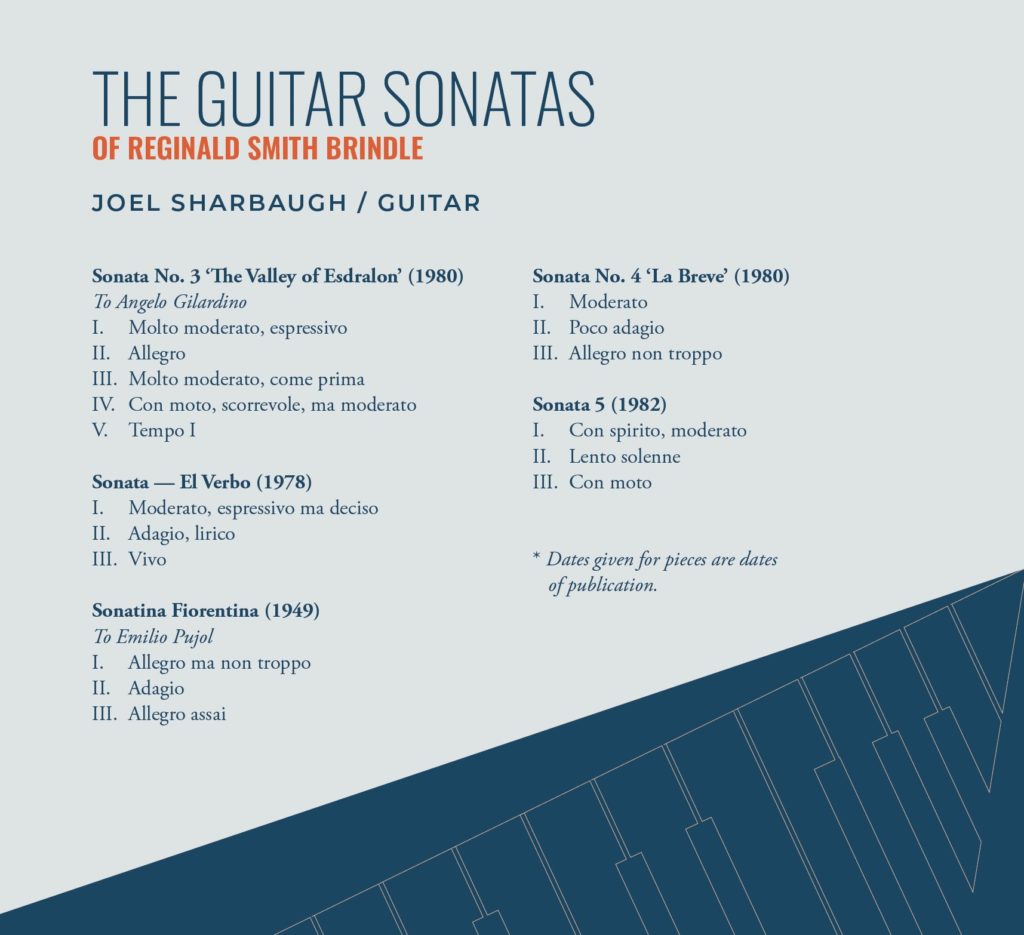 The Guitar Sonatas of Reginald Smith Brindle
Joel Sharbaugh, Guitar
joelsharbaugh.com
2021
Find the album on Spotify, Amazon, Apple, and more.
I'm very pleased to feature guitarist Joel Sharbaugh for his impressive collection of the five sonatas of British composer Reginald Smith Brindle (1917-2003). Brindle played guitar throughout his life and composed numerous guitar works from solos to chamber music. It's great to have all the sonatas on one album and I'd be curious to know if Sharbaugh will be recording more Brindle works in the future. You can learn more about Brindle and the guitar at this Brindle site and if search the database of works for "guitar" you'll see all his compositions for the instrument.
As Sharbaugh writes "Smith Brindle's contributions to art through instruction, writing, and composition are profound. It's my earnest hope that this first recording of his collected guitar sonatas aids in elevating him to a level of greater prominence amongst the composers of the previous century. "
The Guitar Sonatas of Reginald Smith Brindle by Joel Sharbaugh is an important collection of Brindle's five sonatas for guitar and is filled with thoughtful and articulate performances. Sharbaugh's playing encompasses a wide range of colour, clean articulation, and motivic attention. Highly recommended.
RECORDING Katara Studios in Doha, Qatar, 2021
ENGINEERS Ateek Chima, Zainah Loulou, Dani Rajan, Mazen Murad, and Mario Bertodo
ARTWORK Arsineh Valladian
SLEEVE NOTES Joel Sharbaugh
PRODUCED BY SMC Records