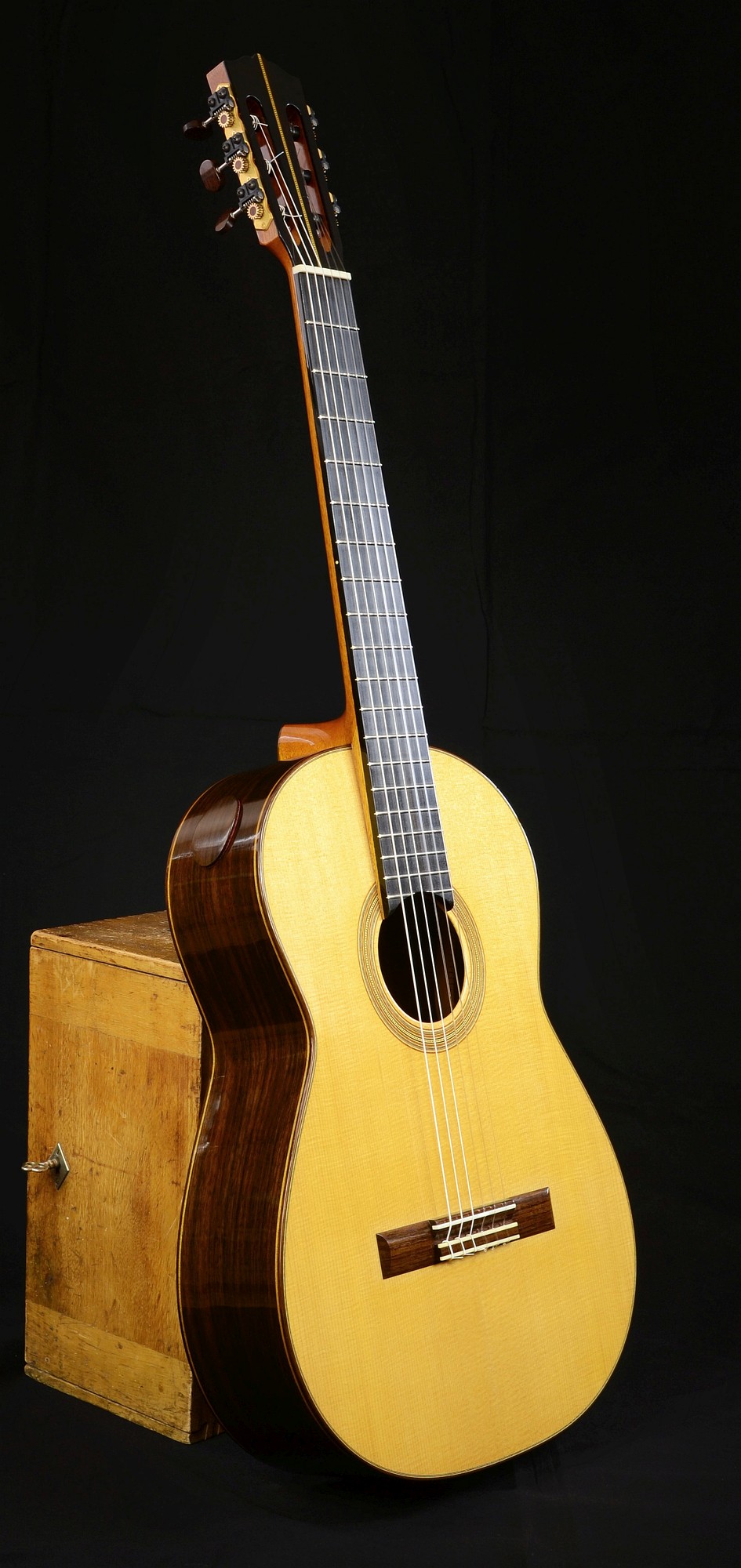 Douglass Scott has a used guitar for sale if anyone is interested. I've been playing my 2018 Scott for all my practicing, performing and recording since I received it. Love the beautiful clean workmanship and balanced, elegant sound. He's also a super nice guy from BC and a good player himself. Check it out.
Douglass Scott Concert Classical Guitar
Built in 2015
645mm scale length
52mm nut width (43mm string spacing)
European spruce soundboard – solid spruce with fan bracing
Indian rosewood back and sides
Elevated fingerboard Sound port with cover
Mahogany neck
Ebony fingerboard
Oil varnish finish on body and neck
French polish finish on soundboard
Gilbert tuners – gold plates, snakewood buttons
Hiscox case
Condition is excellent
$8,100 Canadian dollars
In western Canada near Nanaimo, Victoria, Vancouver.
Shipping worldwide, within North America usually ~$245 CAD
Contact: scottclassicalguitars.com
This guitar was very well maintained by the owner. The soundboard has a number of shallow fingernail marks which I recently filled and smoothed over with French polish. The rest of the guitar looks practically like new. The oil varnish finish is thin but much more protective than French polish. The instrument comes with two saddles, one for a low action and one for a more standard action height. As with all of my instruments, this is a fairly traditional style guitar – all solid wood, fan bracing, fairly lightly built, focus on sound quality and musicality. The more modern aspects are basically the popular features you can see: elevated fingerboard, sound port. The sound is very balanced in all ways: register to register, note to note, volume-wise, colour-wise, sustain-wise.