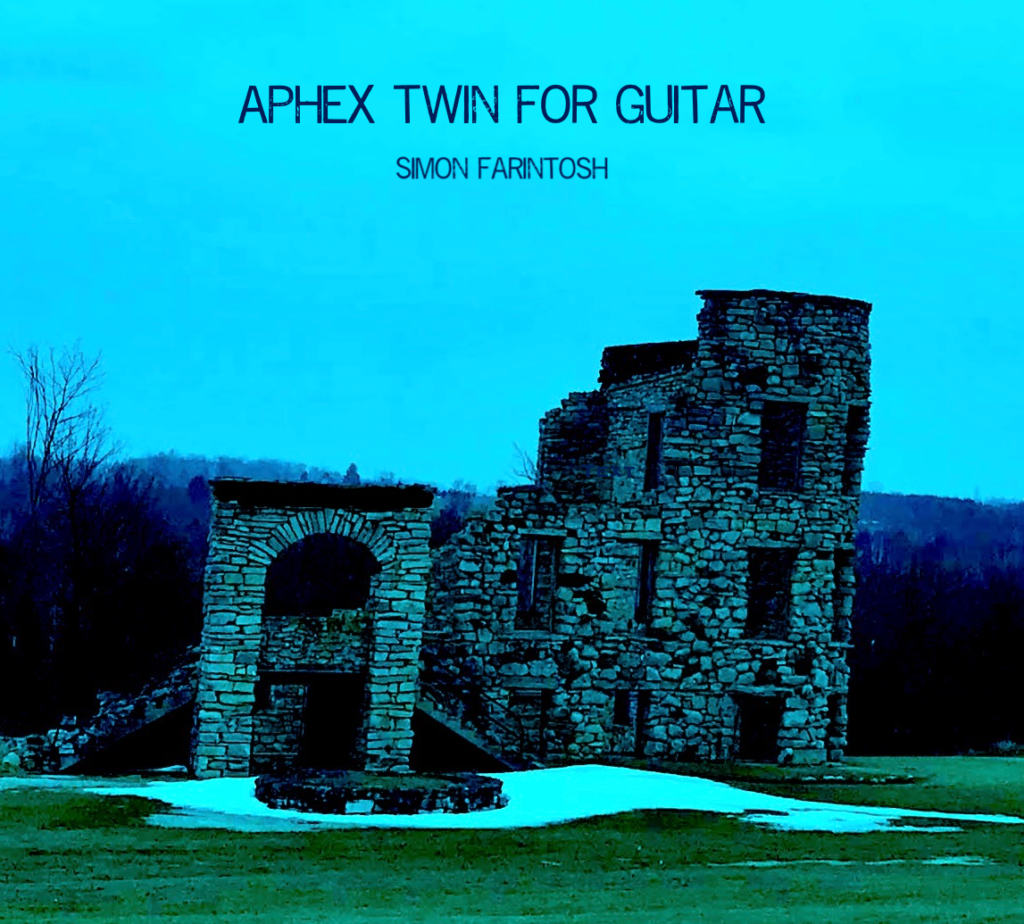 Aphex Twin for Guitar by Simon Farintosh
EP, 2021 Simon Farintosh
Listen on Spotify or Youtube Music.
Simon Farintosh has a new EP, Aphex Twin for Guitar, featuring six arrangements of Aphex Twin works. For those of you unfamiliar with the artist, Richard David James (b.1971), best known by the stage name Aphex Twin, is a British musician well known for his electronic music ranging from experimental techno, ambient music, and instrument works. Long ago I used to teach Simon when he was a youth student at the Victoria Conservatory, so it's great to see a former student doing well. He is now working on his DMA at the University of Toronto with McFadden.
I've been a fan of Aphex Twin since I was a teenager so it's cool to see a new generation listening to his music. Farintosh expertly arranges six songs, Film, Avril 14th, Hy A Scullyas Lyf Dhagrow, Kesson Daslef, Jynweythek Ylow, and Alberto Balsam. In terms of classical music compositions you'll find these works somewhat minimal and simplistic but there is a charming warmth and flow to the works. Plus, as always with Aphex Twin, there are some very intricate and curious rhythmic patterns that bring the works to life. I really enjoy this album as a listening experience and was impressed with how well Farintosh was able to adapt the works for solo guitar.
Aphex Twin for Guitar by Simon Farintosh is filled with beautiful arrangements of songs by Richard David James, aka Aphex Twin. With a warm sensitive sound and strong rhythmic delivery, these touching and intricate works showcase the refined virtuosity of Farintosh. Highly recommended.
---
Here's a performance of one of the songs, check out more at his YouTube channel.