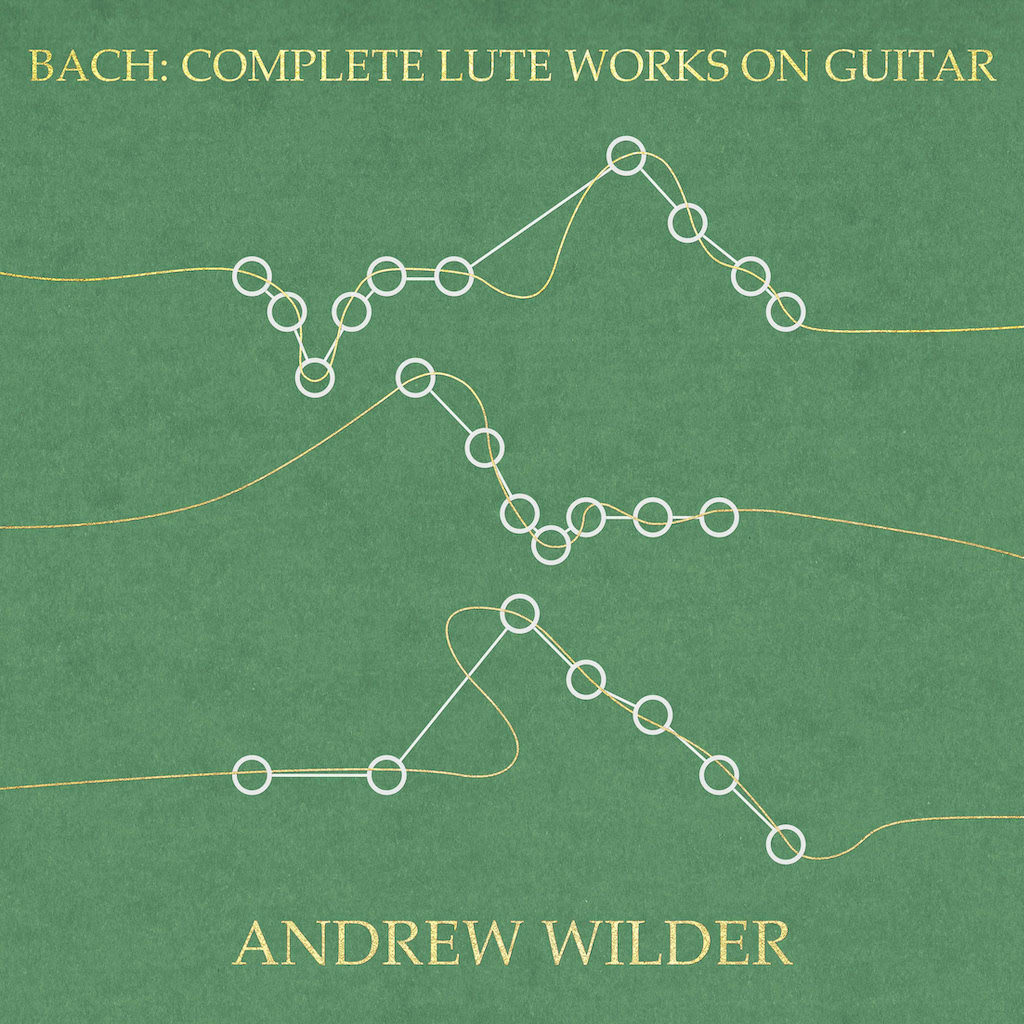 Bach: Complete Lute Works on Guitar
By Andrew Wilder, Classical Guitar
December, 2020
Buy or Listen on: Spotify, YouTube, Amazon, or iTunes
Bach: Complete Lute Works on Guitar by Andrew Wilder is an incredible accomplishment filled with brilliant interpretations and virtuosity. From mature and patient pacing to electrified energy, Wilder's musicality is top notch. Anyone playing the lute works or interested in Bach on the guitar must take a listen. Highly recommend, if not required.
Amazing album release by the young Andrew Wilder based in Boulder, Colorado. This album covers all the suites and individual works that fall under the umbrella of lute or lautenwerk works. These pieces are not always idiomatic to the six string guitar but you won't notice as Wilder's performance has no signs of compromise. His tempos and pacing are excellent, allowing for maximum thematic delivery and careful articulation. A couple of his tempo choices caught me off guard at first but his incredibly thoughtful interpretations completely win me over. His balanced but infectious forward momentum is present at all times, even in the slowest of tempos. His attention to voice sustain and understated sophistication remind me of my first listening of Bach by András Schiff, it pulls you in to listen more carefully. I just can't say enough good things about this album.
Repertoire
Suite in G Minor, BWV 995
Suite in E Minor, BWV 996
Suite in C Minor, BWV 997
Prelude, Fugue, And Allegro, BWV 998
Prelude in C Minor, BWV 999
Fugue in G Minor, BWV 1000
Suite in E Major, BWV 1006a
---
Here's a perfect example of his balanced pacing, careful articulation, and just beautiful phrasing and momentum. You can just melt in it. This comes via his YouTube channel.