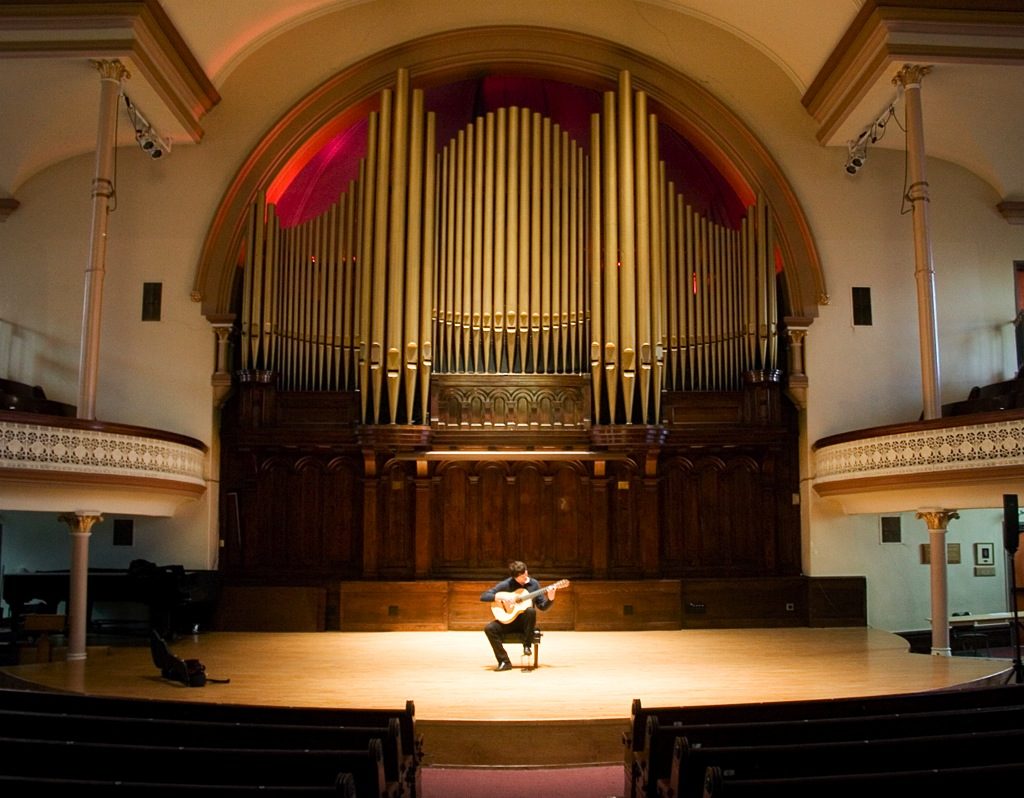 Welcome to Victoria
I taught classical guitar at the Victoria Conservatory of Music for 16 years and freelanced and performed in Greater Victoria for 20 years. Each year the Conservatory welcomes classical guitarists to learn and make music. So here's a little about the Conservatory, its history, and guitar. Please feel free to ask me any questions you might have. Email Bradford Werner: bradford@thisisclassicalguitar.com
About the Victoria Conservatory of Music
Founded in 1964, the Victoria Conservatory of Music (VCM) is home to a wide variety of education programs, performance events, and music therapy. As a music school for the whole community, the VCM welcomes students of all ages and musical abilities, and teaches in all musical genres including classical, contemporary and music technology. Each year, over 4,500 students take part in an extensive array of disciplines including woodwinds, brass, percussion, keyboard, strings, voice, jazz, theory and composition, and programs such as music therapy, teacher training, early children's music programs and Summer Music Academies. In addition, the VCM offers a two-year performance-oriented post-secondary diploma program in partnership with Camosun College. The Victoria Conservatory of Music currently has two locations in Downtown Victoria and Westhills Langford. The VCM is a registered Canadian charity.
Classical Guitar Faculty at the Victoria Conservatory of Music 
Although there is no guitar department or head of guitar at the VCM, the classical guitar faculty are part of a vibrant and supportive strings department and their department head. Post-secondary studies are available with a variety of instructors upon request and in consultation with the post-secondary coordinator. There are also other guitar teachers in the contemporary department for jazz, pop, rock etc (not listed here). All the VCM faculty are available to teach a variety of levels, ages, and styles.
Need a teacher recommendation?
Email me: bradford@thisisclassicalguitar.com
Classical Guitar at the Victoria Conservatory of Music
Individual Lessons
Group Classes
Masterclasses
Guitar Orchestra
Guitar Ensembles
Summer Academy
Post-Secondary Studies
Faculty and Student Concerts
Other Guitar Activities at the VCM
Lute, Oud, and early music instruments with Douglas Hensley
Jazz Guitar
Pop/Rock Guitar
Singer-Songwriter Classes
Ukelele
Mandolin
Here's some videos of me with other faculty