Easy Celtic Guitar Volume 2 – PDF sheet music for easy-intermediate classical guitar. Six Arrangements of Celtic Melodies (Scottish, Irish, and English Songs). Comes with both a notation edition with left hand fingering and a separate tab edition. The level is easy-intermediate (Grades 1-4), they are active arrangements but there are no barres or awkward chords or stretches. This is a PDF Download.
My PDF Sheet Music Edition
Songs in Volume 2
Bedlam – English
The Bonny Lighter Boy – English/Scottish
O'Carolan's Draught by Turlough O'Carolan (1670-1738)
Cockles and Mussels (Molly Malone) – Irish
The Girl I Left Behind Me – Irish
My Lodgings is on the Cold Ground (Irish) – Arranged by Catharina Pratten (1824-1895)
Here's the Youtube Link if you want to watch it there.
Samples and Promo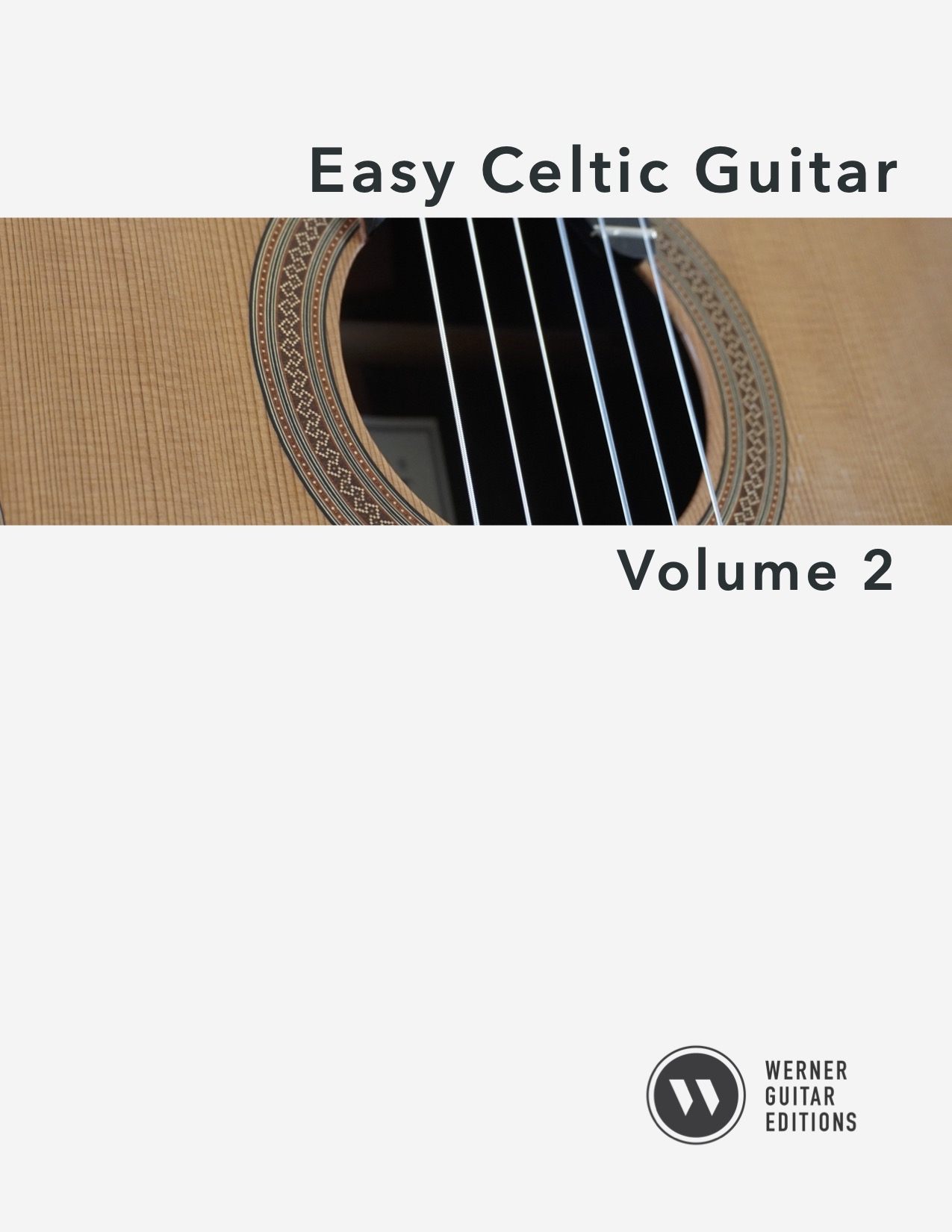 Videos by Others
I quite like the faster tempo on O'Carolan's Draught by Matthew McAllister via his YouTube.