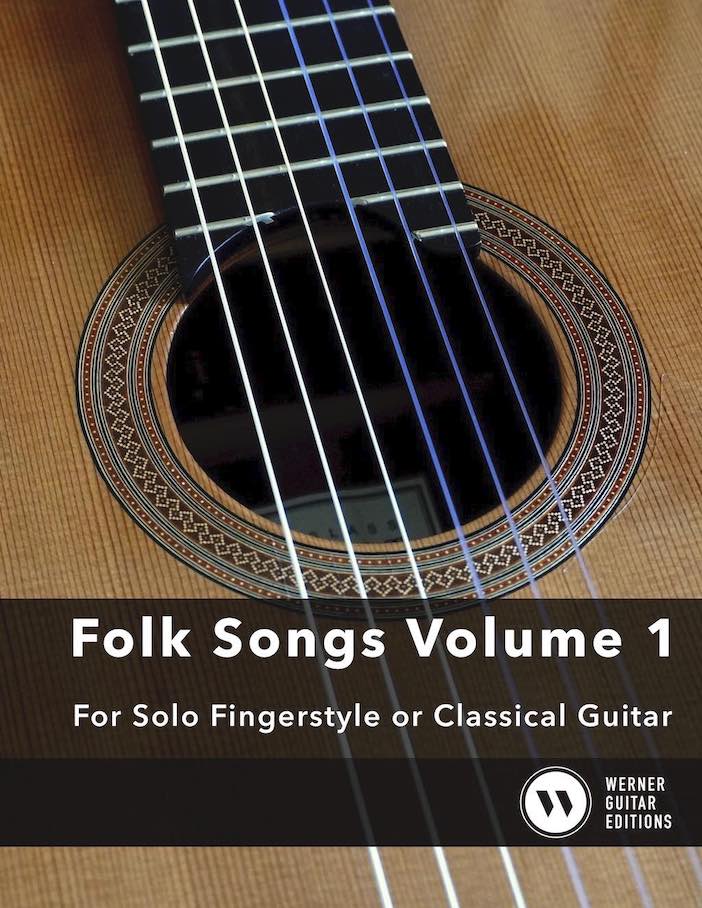 Easy Folk Songs Volume 1 – For Solo Fingerstyle or Classical Guitar – 25 folk songs from around the world. PDF sheet music or tab with videos. The level is easy to easy-intermediate (Grades 1-3). Includes both a notation-only edition and a tab edition. Video performances, left hand fingering, 103 pages. PDF or Hardcopy.
Buy the PDF at My Sheet Music Store
Hardcopies on Amazon
The arrangements favour ease and playability. Each song contains two arrangements of the song that can be played together as one continuous work or played separately. The first time through is easy level with melody, bass, and simple chord shapes. The second time has more active accompaniment suitable for intermediates. Some might consider 'easy' to be early-intermediate (Grade 1-3). The easy arrangements are intended for students who have completed a beginner method book series such as my Method Book Vol.1 & 2. Look inside the Preface and Table of Contents.
Video Links