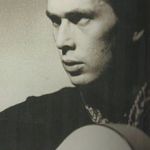 Very sad news via the BBC. I remember as a kid taking classical guitar lessons and hearing "Friday Night in San Francisco" thinking, hey there are rock stars in the nylon world after all. I later saw him live in a more flamenco setting and was in awe of his natural delivery, chops, and rhythm…
Unfortunately, we are likely to see a lot more of the greats from the guitar bubble of the 70's pass away…see them and appreciate them whenever you get the chance. Sad stuff.
World-renowned Spanish guitarist Paco de Lucia has died aged 66 in Mexico, reportedly of a heart attack while playing with his children on a beach. The death of one of the most celebrated flamenco guitarists was announced by the mayor's office in Algeciras, southern Spain, where he was born. Famous for a series of flamenco albums in the 1970s, he also crossed over into classical and jazz guitar. He also worked on films by Spanish director Carlos Saura, notably appearing in his 1983 version of Carmen, which won a UK Bafta award for Best Foreign Language Film in 1985. Algeciras is to hold two days of official mourning. Its mayor, Jose Ignacio Landaluce, called the musician's death an "irreparable loss for the world of culture and for Andalusia".
READ THE FULL ARTICLE via BBC: http://www.bbc.com/news/world-europe-26351251