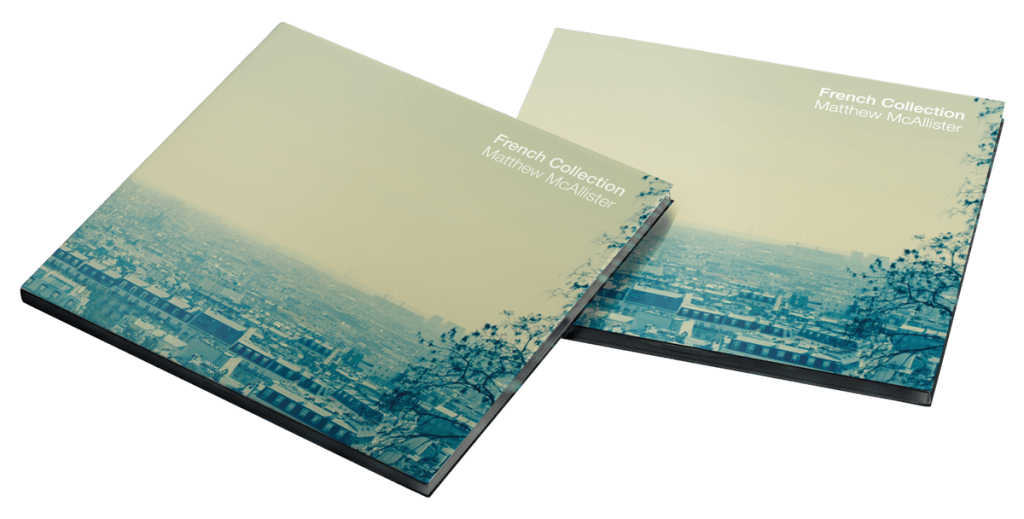 French Collection by Matthew McAllister
Baros Records, 2015
Artist Website: matthewmcallister.com
Produced and engineered by Uros Baric.
Learn more or buy the album
I'm very happy to introduce you to a new album by our good friend, Scottish guitarist Matthew McAllister. Matthew has been featured on the site many times because I trust and appreciate his musical playing and solid musicianship. McAllister always puts musicality first and this album is no exception. Here's what Baros Records says about the album: "French Collection is Matthew McAllister's third solo album featuring an all-French repertoire, including baroque transcriptions of Couperin's harpsichord works, carefully selected 20th century guitar pieces (Françaix, Dyens, Lagoya, Samazeuilh) as well as beautiful arrangements of the famous pieces L'hymne a l'amour (Monnot) and Gnossienne No. 1 (Satie) for solo guitar."
Baros Records is a new record label and recording studio, founded in 2014 by classical guitarist Uros Baric. Baros Records is located in Vremska Valley, Slovenia. I think this label has a bright future because Baric always focuses on a beautiful sound and quality-over-quantity rule. Everything he does goes the extra mile and he's done it again on this album.
French Collection by Matthew McAllister is a wonderful collection of works played by one of the most musical guitarists of today. Excellent performances, repertoire, and sound quality make this a top pick for albums of 2015.
Repertoire
Jean Françaix: Preludio
François Couperin: Les barricades mystérieuses; Les Sylvains; Les tours de passe-passe
Alexandre Lagoya: Reverie
Francis Kleynjans: Arabesque en forme de Caprice
Gustave Samazeuilh: Serenade
Roland Dyens: Songe Capricorne; Flying Wigs
Marguerite Monnot: L'hymne a l'amour, arr. R. Dyens
Erik Satie: Gnossienne No.1, arr. R. Dyens
The Making Of the French Collection Album
Here's a video promo of the album so you can hear some samples and learn more about it.