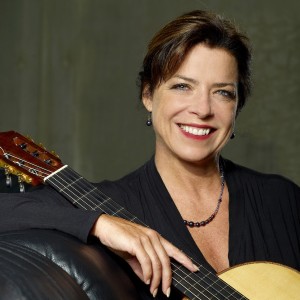 Interview with Dale Kavanagh
Artist Website: dalekavanagh.com
March 15, 2012, via email.
Originally Published on Classical Guitar Canada.
Bradford: You've given over one thousand recitals in more than forty countries around the world, how did your classical guitar adventure begin as a child?
Dale: Well, I began with piano lessons at age 5, then added clarinet to that. The guitar came into my life around age 10, it was a steel string, then electric was added to that for jazz band and mandolin for folk music. Classical guitar just evolved from it all.
Bradford: What inspired you to play guitar as a career?
Dale: Oscar Ghiglia, Christopher Parkenning, John williams and Segovia. The classical guitar was beautiful and intimate and very, very challenging.
Bradford: You recently performed in Calgary, do you get back to Canada often?
Dale: I go to Canada as often as I can. Play almost every year somewhere, and was "Musician in Residence" for 6 years at Acadia University in Nova Scotia. That ended in 2010.
Bradford: You've recorded at least 16 albums, do you enjoy the recording process?
Dale: Sure, I enjoy it a lot and have worked for the last 7 Cds with the same great soundman in Weimar, Joaquin Müller.
Bradford: Are there any Canadian guitarists you follow closely or who have stuck in your memory?
Dale: Of course! Norbert Kraft, Laura Young, Emma Rush, Jeff McFadden, Daniel Bolshoy, Remi Boucher, Louis Trépanier, Philip Candelaria, and many, more!
Bradford: What's next for Dale Kavanagh? I see you have a great deal of upcoming concerts.
Dale: Yes, I have lots of concerts. We are playing in the duo in Monaco on Saturday and next week I head for the States for solo concerts in Salt Lake City, Phoenix, Flagstaff and Denver. Then there are solo and duo concerts this year in China, Korea, USA, Thailand, Germany, Leichtenstein, Austria, Scotland etc…
A fun year, I must say !
Bradford: Do you have any words of advice for aspiring guitar students? In particular, students wishing to pursue a career in music?
Dale: Work very hard study with other instrumentalists as well as solo guitar lessons. Play chamber music, work lots with others and create your own reality.