After last week's theme of "Instruments & Design" I've had a few people contact me regarding resources so I thought I'd just make a post. However, I don't know too much about the topic or books myself but I did ask and look around and here's what I found.
Recommended Luthier Books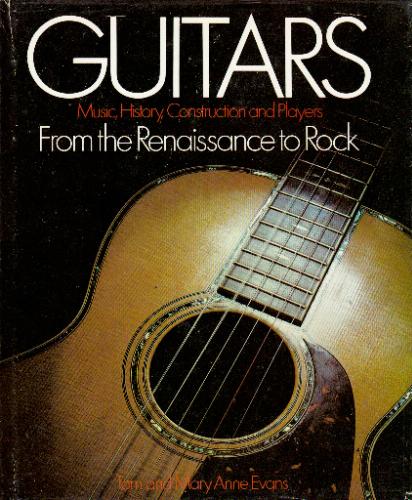 Guitars: Music, history, construction and players from the Renaissance to rock -Hardcover: 479 pages – Lutheir Marcus Dominelli recommended I take a look at this one. Looks pretty comprehensive with nearly 500 pages.
Antonio De Torres: Guitar Maker-His Life and Work – 352 pages, by José L Romanillos. Foreword by Julian Bream. Includes biographies, construction methods, scale drawings, illustrated catalog.
Other books I found on Amazon
Classical Guitar Making: A Modern Approach to Traditional Design – 320 pages, by luthier and guitarist John Bogdanovich. via publisher: What a thrill for any musician: playing a fine-sounding instrument that he or she has lovingly crafted from scratch. With this richly illustrated manual, well-known luthier and guitarist John Bogdanovich shows exactly how to build that first, beautiful guitar, using traditional, time-tested methods. All that's required are basic woodworking techniques and a minimally equipped shop. Bogdanovich discusses the anatomy of the guitar, sound, choosing an instrument, selecting woods, templates and molds, and preparation. In more than 300 pages of text, he painstakingly lays out the details of construction, from assembling the neck and sides to installing the fingerboard and bridge.
The Classical Guitar: Its Evolution, Players and Personalities Since 1800 376 pages, by Maurice J. Summerfield. via publisher: We proudly present the fifth edition of Maurice J. Summerfield's highly acclaimed ultimate reference book on the classical guitar. This brand new book features all the original biographical entries updated with new photographs where applicable, plus 100 new biographical entries in the players, composers and makers section for a total of over 485. This new edition gives the reader a full and clear picture of the classical guitar's development since the beginning of the nineteenth century. Also included are informative sections on composers, scholars, flamenco guitarists and guitar makers. The book's collection of several hundred photographs is the most complete to be published in one volume. There are extensive listings of the most important classical guitar recordings. The final section, Sources of Supply, guides readers to where they can obtain the books, recordings, music and magazines listed in the book. Without a doubt, this new edition will be the essential work of reference on the subject of classical guitar for years to come! "My sincere congratulations to Maurice Summerfield." Andres Segovia