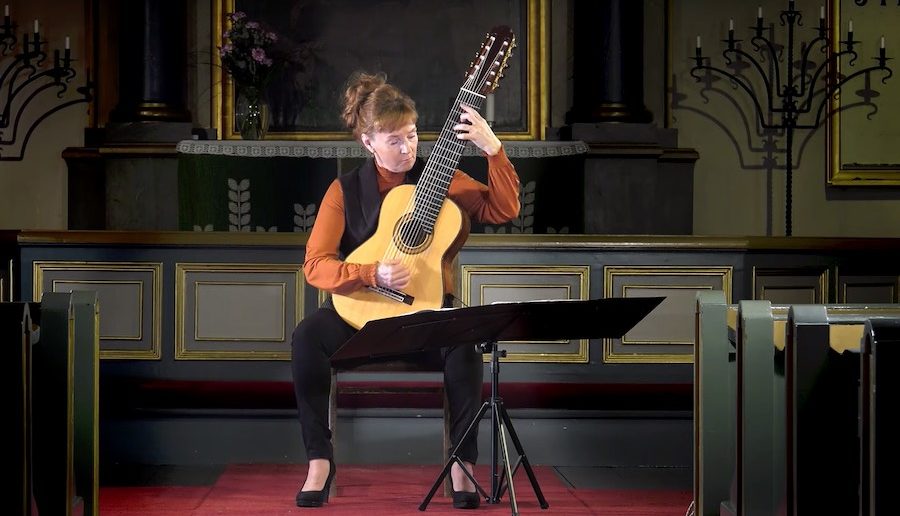 I hit publish but then noticed she's disabled embedding so view this video on Youtube (sorry for the redirect).
Finnish guitarist Mari Mäntylä plays Finnish Rhapsody by Russian composer Nikita Koshkin (b.1956) on a 10-string guitar (decacorde). This comes via her great YouTube channel. I can't find anything about this piece but I'm going to guess it was written for Mäntylä (I'll try to find out). She is awesome with this 10-string, impressive and musical playing, just think of the repertoire she could pull off (Weiss etc).
Out of interest, here is some of her Bach from Lute Suite in E minor, BWV 996, Prelude – Presto.