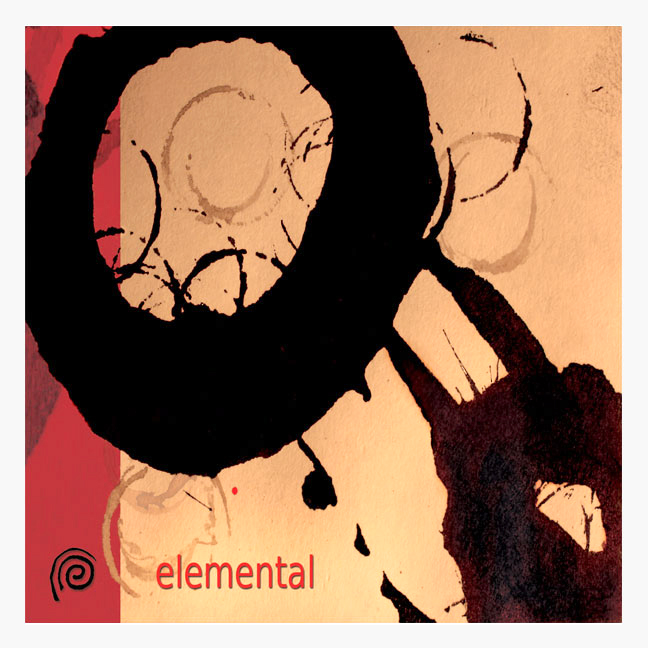 elemental
Frank Wallace
his own new works, vol. III
Recorded: September 2013 at the Hillsborough Center Congregational Church, NH
Engineering and mastering: Frank Wallace
Art, photography and design: Nancy Knowles
Label: GYRE
Release Date: April 1, 2014
Artist Website
Label Website
Listen to Samples
Read Wallace's Notes: Of particular interest for compositional styles and elements used.
Compositions:
The Elements, op. 29 (2004)
A Heavy Sleep, op. 76 (2013)
Black Falcon, op. 74 (2012)
The Bells, op. 61
Sonata #1, op. 32 (2005)
Passing in the Night, op. 71 (2012)
Frank Wallace is a well established composer and guitarist who also runs the music label GYRE, founded in 2000 with partner, mezzo-soprano, Nancy Knowles. This is album number three of Wallace playing his own works. Out of interest, he is playing a Hermann Hauser, 1931 guitar. Here's a word about the album from the composer/guitarist:
Elemental signifies the root, the essence, the building blocks of life and physical being. It reflects the raw and powerful dis-passion of nature as portrayed in the first work, The Elements: Fire, Earth, Air and Water. (The fifth element, The Void, is what lies between the notes.) The third recording of my solo works for classical guitar, Elemental is contemplative, earthly, dramatic at times, lyrical occasionally. Perhaps the most all-inclusive description would be textural, or abstract. I employ many compositional styles and techniques, from tone row fragments to modal polyphony and drones. My favorite is to derive pitch sets from names—my starting point for A Heavy Sleep, The Bells and Passing in the Night.
As soon as I heard the first few notes of the album I knew it was going to be a good one. The stern, and striking opening of I. Fire from The Elements, op. 29, showcases Wallace's orchestral abilities on the guitar. From brittle cutting chords to silky melodic lines, Wallace has very wide range of expressive and coloristic abilities on the guitar. The expressive qualities are equally matched by virtuosic playing in rapid flourishes and voice separation. Some really nice moments on II. Earth with warm flowing lines. A real treat is the incredibly extroverted and intense IV. Water where Wallace's playing made me stop writing the review and sit in awe of the outpouring of sound and forward momentum.
A Heavy Sleep, op. 76, was commissioned by and written for Detlev Bork. The inspiration and motivic elements come from Britten's Nocturnal from 1963 and also Britten's inspiration from John Dowland's Come Heavy Sleep. The haunting and dreamy themes of Britten's work are heard throughout, recalling many great memories of the work and finding new elements of Wallace that surprise the listener in a curious way.
Black Falcon, op. 74, was commissioned by and written for Edel Muñoz. Lots of octatonic scale usage which I can't help thinking of the Hetu works. However, the composition is not in Hetu's conservative style. Wallace glides through this work with excellent pacing and with a sustained and meditative scope, often interrupted by chordal outbursts.
The Bells, op. 61, are three preludes for solo guitar dedicated to Thomas Schuttenhelm, Norbert Dams and Marek Pasieczny. These works contain various compositional elements. You can learn more about the compositional influences in Wallace's notes. They all share Wallace's apparent love of sharp contrasts between flowing melodic lines and interruptive cutting accents. Some very beautiful textures at the end of In the Well.
Sonata #1, op. 32, contains three movements in a romantic 12-tone style work. Somewhat inspired by Wallace's memories of listening to Julian Bream's "20th Century Guitar Music" album, this work is a tight and focused composition. I hear a great deal of Henze here but not as overly concise. Wallace's use of tone rows and very direct and exclamatory musical ideas are very convincing. His playing is equally direct and forceful here. Very successful and thankfully not too strict sounding. The Grave ends with a long stream of rich lamenting pulsations that is quite touching. The last movement is very intricate and rumbling with energy.
Passing in the Night, op. 71, are a set of five short guitar solos commissioned by Beatty Music Scholarship Competition and dedicated to Wallace's father. The work is likely the most accessible to general listeners and will be popular with concertizing guitarists. The works use various styles loosely influenced by Wallace's travels through several countries and his father's love of travel. Compared to the other works on the album there seems to be more elements of freedom in form and variety of compositional style. This is welcome on an entire album of one composer's works. If you're not as much of a fan of Wallace's stricter and focused compositions this might be a good place to start. You can listen to samples on his label's website.
Criticism: It's difficult to find fault in a high level and expressive player performing his own works! That synthesis of composition and execution is one of my favourite combinations in music and is so rarely found in the classical guitar world. I suppose, as a listening experience, that of listening to the entire album from start to finish, I found it difficult to absorb the inner works all next to each other and all at once. The sharp use of contrasts can be unsettling when listening to each work. However, there are plenty of moments of relief and the outer works really have a different feel. It's a compilation of the the composer's works so this is not really a criticism rather than a general comment.
The Playing: As I stated previously, Wallace has a wide range of expressive and musical abilities on the guitar. I would go as far as to say he can match the musicality of any player out there. He has great separation of voices and orchestral ideas in his playing. He pulls off all the music with a sense of natural phrasing and rhythm. The playing is virtuosic but always in a musically convincing way. For all you picky guitar geeks out there: the playing is not always pristinely clean but I like a little bit of raw sound on a recording and Wallace is always in control. He pushes the instrument its max but never goes too far that the sound suffers. It's simply very strong and direct. Overall the playing is top notch and the musical ideas are perfectly matched by the execution; an advantage of the composer/performer combination.
The Recording: The recording is fairly 'live' or 'wet' which I completely prefer for classical guitar recordings. It sounds very much as it would to a listener in the church where it was recorded. This works well for Wallace's various timbral settings, articulations, and sharp accents. If you're into modern studio recordings this might seem a bit too boomy or washed out but I suggest you give it time so you can hear the depth of sound and variety of textures that emerge.
Conclusion:
Frank Wallace plays his own works with inspiration, determination, and a wealth of creativity. With top notch playing and excellent compositions, this synthesis is a spectacular success. The musical language might not be for everyone but I believe that even general listeners can find many interesting elements of Wallace's playing and compositional style. The recording quality is excellent for its coloristic range and realism but a picky few might find it too 'live'. Guitarists will love the expressive range and versatility of textures and timbres on the album. I had long known about Wallace as a composer but I'm now a dedicated fan of his playing.
Release Date: April 1, 2014
[I will post a link in April]