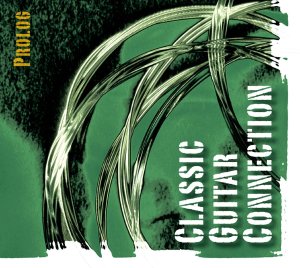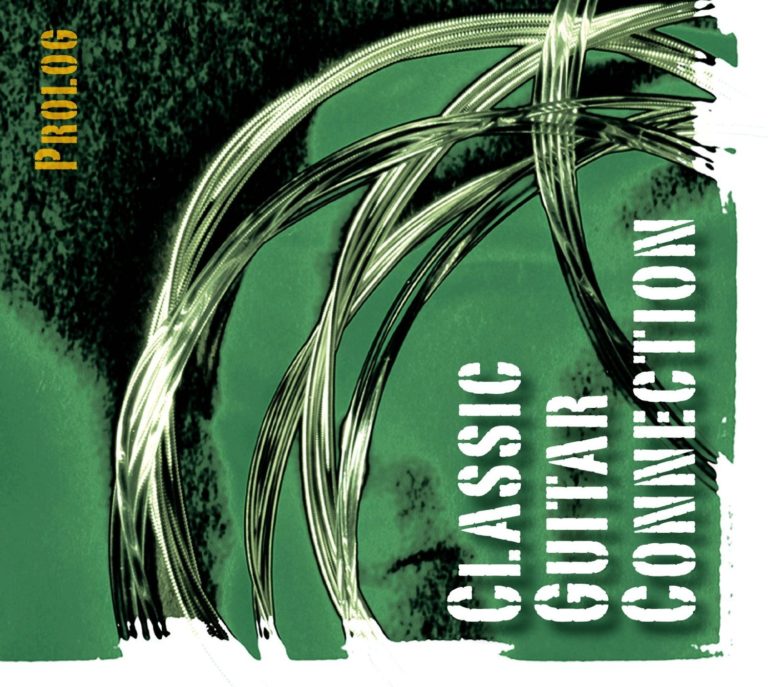 Prolog by Classical Guitar Connection
Artist Website: classicguitarconnection.com
Hofa Media | auris aurea |
2013
Classical Guitar Connection, based out of Germany and made up of Erik Müller (guitar, lute) Rainer Kannacher (guitar), Philipp Rospleszcz (guitar), have released their debut CD with works by Vivaldi, Granados, Hume, Haydn, and Pujol. You can listen to samples on their website. Previously named Trio Classico, the group had a number of concerts as well as coachings from the LAGQ and Gruber & Maklar, a name change, and then geared up for their debut CD which is very successful.
The album is well accomplished both musically and from a guitar perspective. On first hearing of the Vivaldi I thought some of the tempos could have been faster, but actually, they have fantastic rhythm and pulse as well as plenty of musical ideas and articulations so after considering this I wouldn't change anything. Clear musical ideas is something that runs through the entire album and is very refreshing. There are tons of groups out there today that have super technique but not that many doing something with the music. This is where the Classical Guitar Connection shines.
One treat of the album is hearing the addition of lute which is a very nice mix with two guitars and adds a pleasant color to the work by Tobias Hume (1569-1645). The Haydn is also a pleasure as I love hearing Haydn's wealth of musical wit and ideas presented on guitar. Haydn is charming on the guitar although it might loose some of it's pep and presentation. The trio makes good use of the many opportunities for articulation and near humorous classical motivic development. The Pujol is a fun work with lots of tango rhythms and fun ensemble opportunities. Overall the performance is great, I wished that they could have but a bit more risky with their tempo but again the track is filled with great rhythmic groove and musical ideas. The recording quality is close and super clean but overall a nice mix of sweet and clear sound.
Bravo to the Classical Guitar Connection for their excellent musical ideas and well accomplished playing. Although the CD didn't 'wow' me either with virtuosity or repertoire, I was still impressed at how well they recorded the album and how they captured clear musical ideas throughout. Plus the lute and guitars was something unique and successful. There is much potential here and I look forward to hearing more from these three players.
Tracklist
Antonio Vivaldi (1678 – 1741)
Concerto for 2 mandolines, strings and basso continuo in G Major*
Enrique Granados (1867 – 1916)
Danzas Españolas
Tobias Hume (1569 – 1645)
Maske: The Earl of Sussex´ Delight
Joseph Haydn (1732 – 1809)
Stringquartet No. 2 Op. 2 (Hob. III: 8) in D Major (orig. E-Major)*
Máximo Diego Pujol (1957)
Fin de siglo
*arrangement for 3 guitars made by Rainer Kannacher
Following instruments have been used:
3 Fritz Ober guitars (2009, 2010, 2012)
1 Urs Langenbacher guitar (2010)
1 Hans Herb lute (1998)