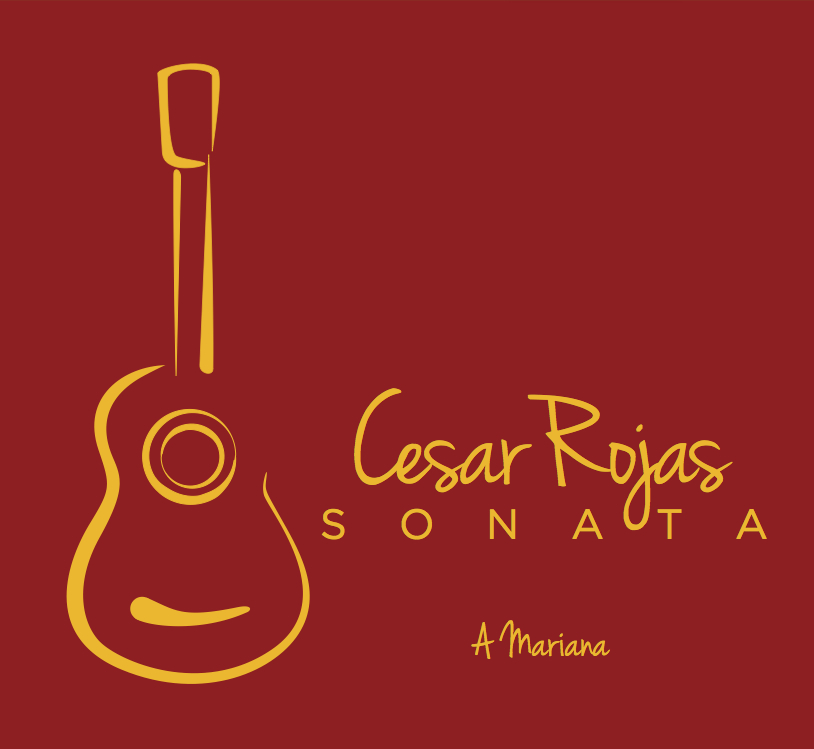 Sonata by Cesar Rojas
Artist Website: cesarrojasguitar.com
Highlights: The Dowland is beautiful with great shaping and phrasing. The Dyens is played with ease which is no easy feat.
Columbian born guitarist Cesar Rojas is currently based out of Toronto, Canada. I recall seeing Cesar play in Victoria while he was studying here so was glad to receive this album for review. This debut album will serve him well with its popular selection of repertoire favorites including Piazzolla, Brouwer, Dyens, and Dowland. Challenging repertoire for a debut recording!
La Muerte Del Angel by Piazzolla has some nice extroverted sections and when the bass lines begin there is good rhythmic continuity. The improvisatory feel of the slower sections comes off nicely. There is some rhythmic/phrasing choppiness here and there but mainly just in the intro. Once the bass line pops in it improves. The recording quality is clear, clean, and has good presence. However, at times it is a bit too glassy and dry. To my ears it sounds as though it was recorded in a room with somewhat unforgiving mic placement. I'd prefer the sound of a hall for added warmth and more reverb to smooth out the legato phrasing.
The first movement of the Brouwer Sonata has a nice meditative feel and excellent pacing. There is a small mastering issue, noticeable mainly on the second movement where the music is panned to the right, I wouldn't have noticed but I did part of the review with earphones. It sounds just fine through speakers. The final movement of Brouwer has nice and clear musical ideas which is no easy feat.
The album starts to pick up intensity more in Libra Sonatine by Dyens. This is one of Dyens' more meaty works and is challanging but Rojas plays it well; in particular, the India movement. This track has a much nicer recorded sound and general delivery compared to Piazzolla and the Brouwer. Maybe due to texture, the player, or the recording? The technique and fluidity of phrasing is executed with ease. Beautifully done. The rest of the Dyens is also good, a nice groove to most of it.
The highlight of the album are the Dowland works. It seemed odd to include Dowland in this twentieth century and contemporary collection, however, I'm glad he did as it is a treat. As a debut it was also likely he wished to show the depth of his versatility. His sound is better yet again here, pure and much warmer with a bell-like quality. The reverb is well set too. Some good counterpoint and excellent ornamentation. The phrasing is excellent and vocal in shaping. Very well done, peaceful, and sincere.
Rojas pulls off the Dowland with beautiful pacing and a vocal quality to the phrasing.
Conclusion:
I write reviews as I listen to each track and this album sounded better and better as I progressed toward the end. For some reason, the recording quality improved with the Dyens and Dowland. Whether this is due to the texture of the music, the player, or recording I can not be sure (Listen to Sound Clips). In retrospect, I think the Piazzolla and parts of the Brouwer was not as high quality of the Dyens and Dowland. The Dowland is a real treat and Rojas should consider an all-Dowland recording as he has the ear for it. The Dyens piece is also good. The movement India, which is no easy feat with all its thick harmonic work, is pulled off with ease. As a debut album I think it's a solid effort, however, I look forward to hearing an entire album by Rojas that matches the quality of his Dowland which is thoughtful, pure, and well executed.