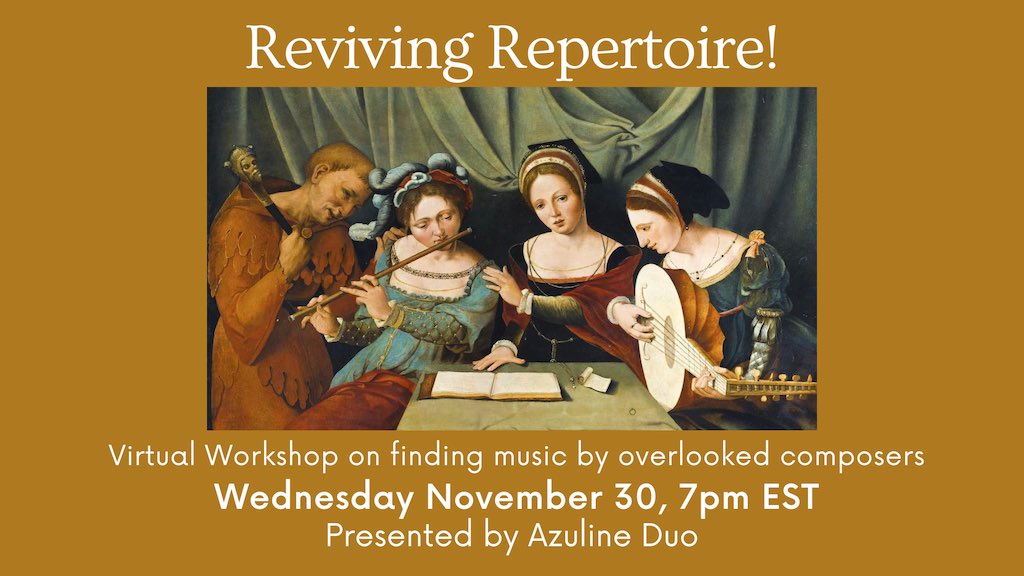 Reviving Repertoire!
Virtual Workshop on finding music by overlooked composers.
Azuline Duo with Emma Rush (guitar) and Sara Traficante (flute) are offering a workshop about finding repertoire by historically overlooked composers. In the one-hour zoom session participants will learn how, where, and why to search out underplayed music, and some issues that might be encountered once it's found! Participants will leave with a resource list and the tools to look outside the canon.
This workshop takes place November 30 at 7pm EST. Admission is by donation ($10 suggested minimum).
Register via email: azulineduo@gmail.com