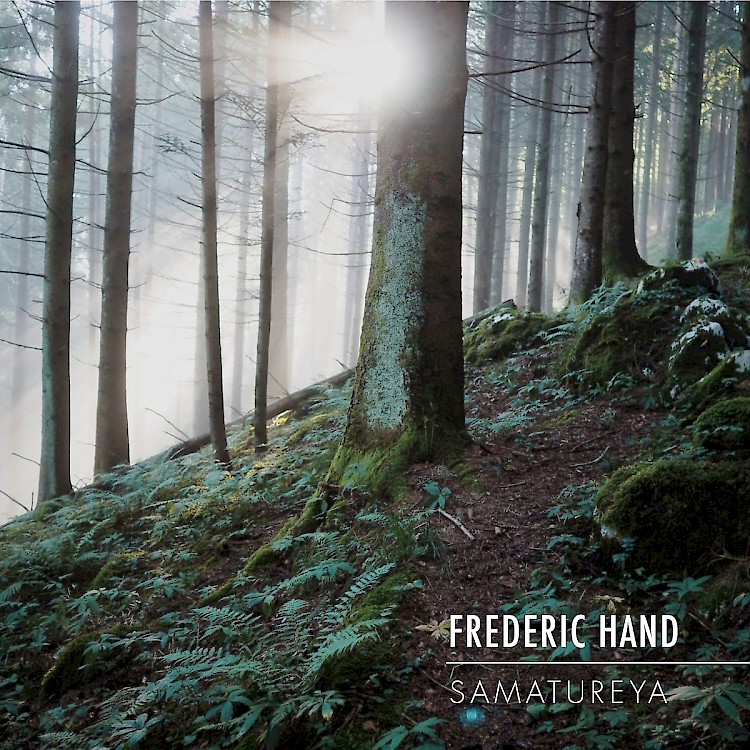 Samatureya by Frederic Hand
Label: Panoramic Recordings
Release Date: April 6, 2018
Listen or Buy at New Focus Recordings
Glad to hear this nicely recorded new release from guitarist/composer Frederic Hand. A beautiful album filled with solos and ensemble music. I particularly enjoyed the Trio Virado works with Amy Porter, flute; João Luiz, guitar; Juan-Miguel Hernandez, viola.
Album Information Quoted from New Focus Recordings:
Samatureya is composer/guitarist Frederic Hand's second release on Panoramic Recordings, an imprint of New Focus Recordings. The longtime Metropolitan Opera guitarist, Mannes School of Music faculty member, and versatile composer includes works for solo guitar and guitar in ensemble on this characteristic release featuring his eclectic music. Assisting artists are Paula Robison, Brasil Guitar Duo and Trio Virado.

On this release, composer/guitarist Frederic Hand is joined by five extraordinary musicians, flutist Paula Robison, guitarists João Luiz and Douglas Lora (Brasil Guitar Duo), flutist Amy Porter and violist Juan-Miguel Hernandez, who along with João Luiz are Trio Virado. Chorale was commissioned by the New York City Classical Guitar Society for the New York City Guitar Orchestra in 2012, and is heard here in an adaptation of the original score for four guitars, all of which are performed here by Hand. Heart's Song owes its inspiration to the Brahms Intermezzo No. 2 in A major, Opus 118 — Hand's fleet tremolo will be of particular delight to guitarists. Trio, written for guitarist João Luiz during his time as Hand's student, revels in passing melodies between viola and flute in the opening movement before leading into a Brazilian jazz influenced second movement. The solo Samba is joyful and infectious, with a pulsing energy through much of its four and half minutes. Still is dedicated to the excellent Brasil Guitar Duo, and truly highlights their intuitive ensemble connection. For Lenny is dedicated to Leonard Bernstein, capturing a bygone era in New York music, characterized by earnest expression. In About Time, a study in varying time meters, Hand builds freedom into the score, inviting performers to extend the duration of certain passages at their discretion.

Elegy for Dr. Martin Luther King Jr. was written in 1968 to mourn Dr. King's loss, doing so with thoughtfulfulness and reflection. The Maverick was the result of a 2015 commission celebrating the centennial season of the Maverick Concert series, and was premiered that season at the Maverick by Hand with the legendary flutist, Paula Robison. The first movement is an exuberant annunciation, and the second movement "Gratitude" begins with an expansive guitar solo before inviting the flute to join in dialogue. "In the Woods" begins coyly before unleashing furious material between the instruments, including some of the most experimental music on the recording. The final movement, "Mountain Song" is driving and rhythmic, with thick chords in the guitar framing a visceral end to the work. This chronicle of Hand's chamber and solo works ends gently with Lesley's Song, written for Hand's wife and best friend of many years, Lesley. On "Samatureya", Frederic Hand reasserts his unique place as a multi-faceted performer, eclectic composer, and musical humanist.