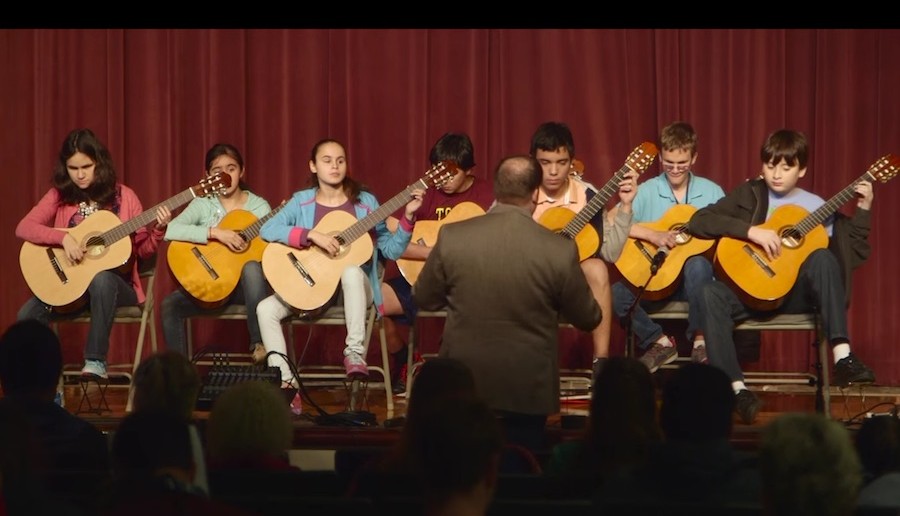 Great project, great people, great idea. Those folks down in Austin sure know how to run a guitar society! Here's the YouTube blurb:
Students at Texas School for the Blind and Visually Impaired in Austin, Texas, describe what it is like to learn guitar. TSBVI instructor Jeremy Coleman shares his teaching philosophy. Coleman developed his approach at TSVBI using Austin Classical Guitar's GuitarCurriculum.com, which he has adapted for Braille. Coleman also serves as Austin Classical Guitar's Inclusion Expert assisting classroom guitar instructors throughout the United States with solutions for students with disabilities.

Production of this video was generously donated by Woody Harrison at UPG.

For more information visit: GuitarCurriculum.com.

Special thanks to Texas School for the Blind and Visually Impaired.

To learn more or support this and other classical guitar education initiatives, visit Austin Classical Guitar.