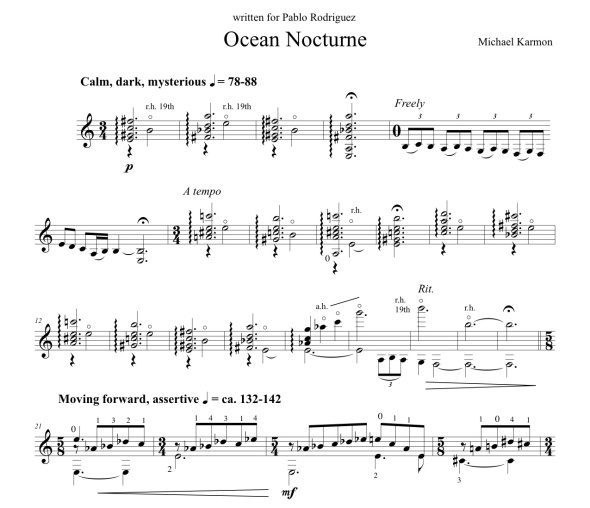 Composer Michael Karmon has a new score available for free download from his site. It's great how he makes his scores available for free but you should consider hitting the donation button at his website to encourage this wonderful offering. Check out his fantastic bio and the huge list of people he's written for as well.
Download "Desert, Ocean, City: Three Nocturnes" score at his website
Written in 2015 (Ocean Nocturne for Pablo Rodriguez), three movements, ca. 15 minutes.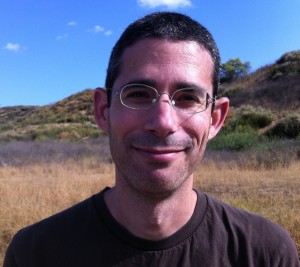 Michael Karmon
The classical guitar is featured in all my recent music, and I've written for some very fine players, among them Denis Azabagic, Martha Masters, Joe Hagedorn, Daniel Bolshoy, Nemanja Ostoich, and Newman and Oltman Guitar Duo. I've won various awards and fellowships over the years, and my music continues to be performed around the world. It is recorded on the MSR, Cedille, Brioso, and PBF labels. I was born in the US in 1969, but I spent my formative years in Israel and returned here in 1986. I've performed extensively as a guitarist in several styles and with a variety of ensembles, but I now compose exclusively. I have a doctorate in composition/music-theory from the University of Minnesota, and now live in California with my wife and twin sons. (via michaelkarmon.com).