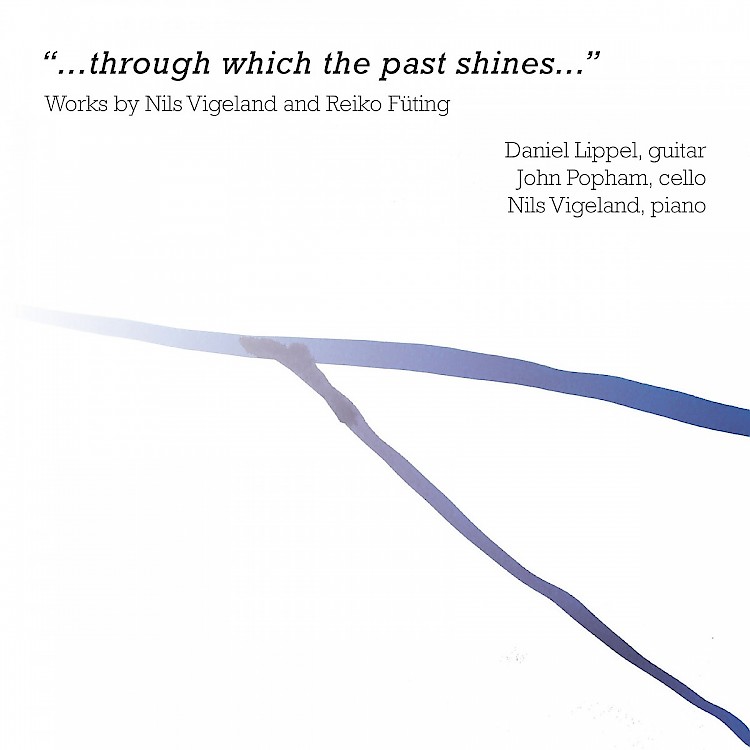 "…through which the past shines…"
Nils Vigeland/Reiko Füting/Daniel Lippel/John Popham
Label: New Focus Recordings
Release Date: May 4, 2018
Listen or Buy at New Focus Recordings
Make sure to check out this excellent new release by Daniel Lippel (guitar) and the other great performers on this album. Here's some info from New Focus Recordings:
"…through which the past shines…" is a collection of the current complete works for guitar, both solo and in ensemble, by composers Nils Vigeland and Reiko Füting. The music is emblematic of both composers' sophisticated voices, grounded in the tradition while forward looking in nuanced and elegantly integrated ways. All the performances on this recording of music by Vigeland and Füting by guitarist Daniel Lippel, cellist John Popham, and Vigeland himself on piano are the byproduct of close working relationships developed over the last 17 years.

Among the challenges facing a contemporary artist is how to negotiate a balance between the impulse to progress with the desire to preserve. In contemporary music, much activity aligns itself with one or the other, but not always with both at the same time. The composers featured on this recording, Nils Vigeland and Reiko Füting, unselfconsciously strike an equilibrium between the richness of our literature and the forward looking directions of the day. This project is a compilation of their music for guitar, both in solo and ensemble contexts, as well as a celebration of the values running through their work. Guitarist Daniel Lippel and cellist John Popham have cultivated a long standing relationship with both composers reflected in the care invested in their interpretations, and Nils Vigeland makes a special appearance as well, performing as pianist on his trio. Both composers draw connections with older repertoire through quotation and integration of pre-existing themes, whether it be Vigeland's setting of the "folia" theme in his three movement variations work, La Folia Variants, or Beatles songs in Quodlibet. Read more at New Focus Recordings.