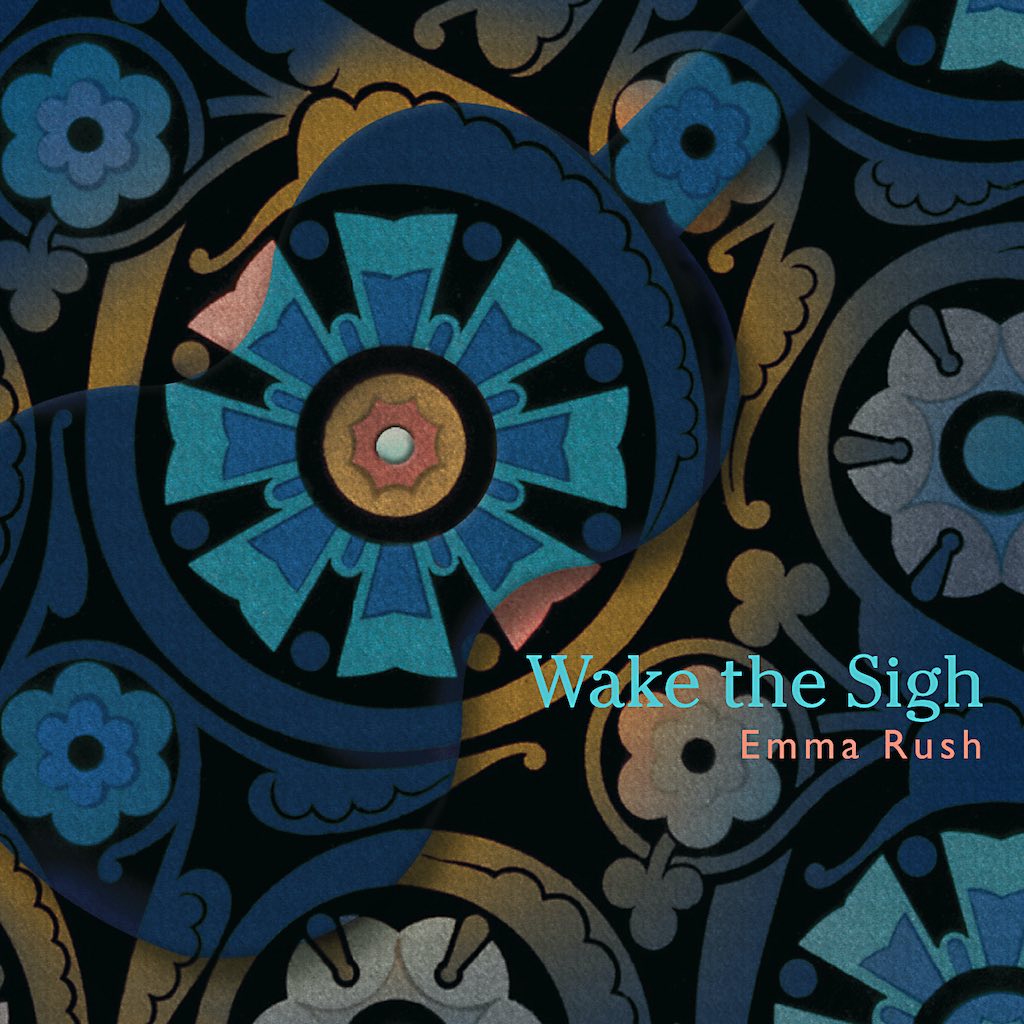 Wake the Sigh by Emma Rush
Artist Website
October 9, 2020
Buy from bandcamp or CDs from Emma Rush
Nice to see this new release by the excellent Canadian guitarist Emma Rush. This is a great project focusing on rarely heard guitar music from the 19th century including composers: Emilia Guglielmi-Giuliani, Angiolina Panormo Huerta, Catharina Pratten, Susan Dommet, Julie Fondard, Julia Piston, and Delores de Goñi. Most of the works on the album have never been recorded before and I even learned about some historical figures I've never encountered. Rush mentioned that she was fortunate to do a two-month residency in Germany to do the research for this project. It just proves that with a little time and effort there are still great finds out there. The album was recorded on a period instrument Stauffer replica by Canadian luthier Miodrag Žerdoner. She'll also have a little 7-part video series coming out soon where she'll chat about each of the composers and then play one of their pieces (I'll post when available).
Repertoire
Emilia Guglielmi-Giuliani (1813-1850) – Variazioni sopra un tema del Mo. Mercadante
Angiolina Panormo Huerta (1811-1900) – Andante and Allegretto
Catharina Pratten (1824-1895) – Fairy Sketches: Queen Mab & Puck No. 2
Catharina Pratten – Kelpie's Dance
Susan C. Domett (1826-1911) – Polka No.1 & 2
Julie Fondard (1819-1864?) – Deux Valses Suisses
Julia Piston (c. 1800-1842) – Air varié de Vive Henri IV
Delores de Goñi (1813-1892) – Six Waltzes
Emilia Giuliani-Guglielmi (1813-1850) – Variazioni sopa il tema "Non più mesta accanto al foco"
These composer/guitarists were praised in their time for their musicality and technique. So many interesting historical tidbits here. For example, Emilia Giuliani-Guglielmi (1813-1850) was the daughter of Mauro Giuliani and once shared the stage with Franz Liszt. Julie Fondard was a student of Fernando Sor who had an extensive catalogue for which only four works survive and only two for guitar. All of the figures have deep roots in the musical world and it's fascinating to see the connections. The album has an excellent little booklet of info on the composers so check it out. I'm excited to see the videos discussed above.
Excellent playing by Rush with nicely arched phrases delivered over the plucky sound of the 19th century guitar. There is something infinitely better about hearing this music on a period instrument. It's as if the modern guitar is trying too hard to create more sustain and sensitivity whereas the period instrument embraces a balanced plucky sound that adds charm and evens out the sound. I enjoyed all the repertoire on the album but I was particularly impressed with the sets of variations by Emilia Guglielmi-Giuliani and Julia Piston that have been overlooked and underplayed. I could see the Piston work, Air varié de Vive Henri IV, becoming a staple in the repertoire.
Wake the Sigh by Emma Rush features excellent repertoire discoveries by rarely-played composers of the 19th century. Not only will listeners be delighted by the repertoire and performances but the album represents a very interesting historical project to engage with. General listeners and professional guitarists should hear this album and learn about the repertoire and musical figures. Highly recommended.
More Credits
Produced by Kirk Starkey. Album art and photography by Richard Talbot. Guitar by Miodrag Žerdoner.
Research for the project supported by the Canada Council for the Arts, the Ontario Arts Council, and GEDOK Schleswig-Holstein.