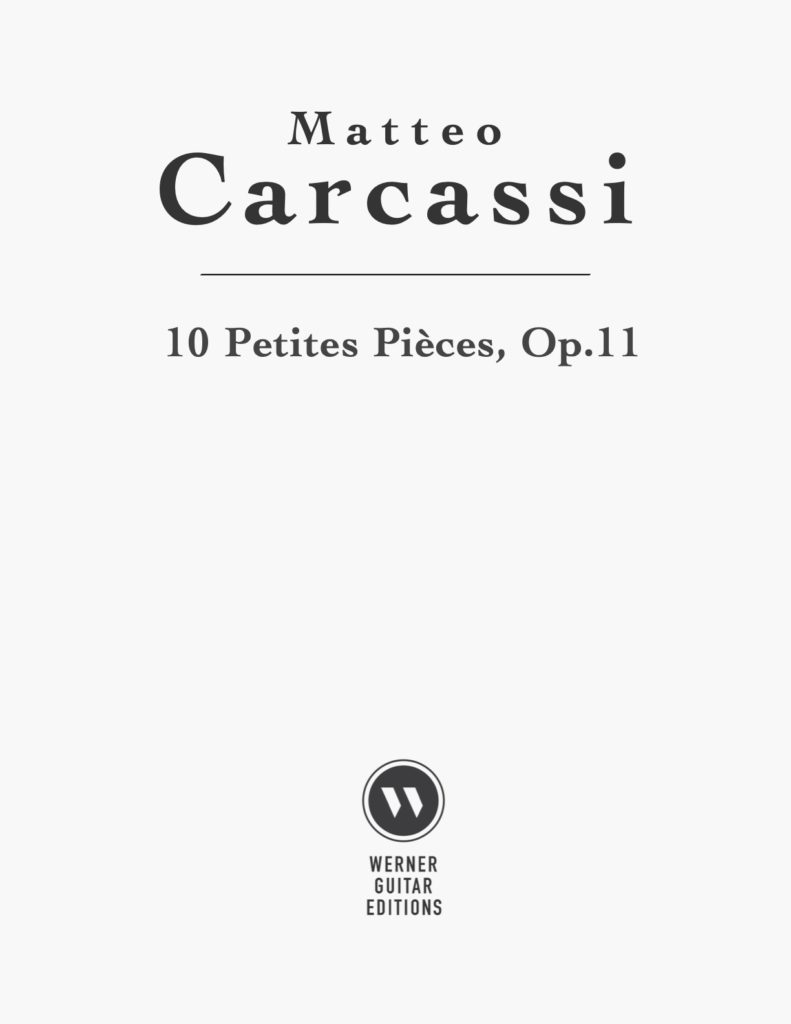 10 Petites Pièces, Op.11 by Matteo Carcassi (1796 – 1853) for Classical Guitar. PDF sheet music for Classical Guitar. Comes with both a notation edition with left hand fingering and a separate tab edition. Early to Mid-Intermediate (Grade 4-6). This is a PDF download. 65 Pages.
My PDF Sheet Music Edition
These are charming examples of the classical style at around the intermediate level. They present an excellent variety of musical textures and some beautiful melodic moments. There are not many works at this level that have some significant length to the compositions so I was very happy to find Carcassi's Op.11 works.
Video Performances and Lessons
Samples & Promo