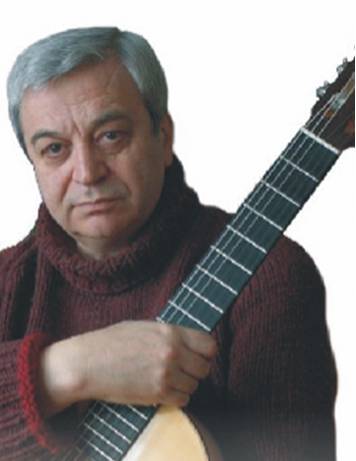 Angelo Gilardino's Studi di virtuosità e di trascendenza. Although the compositional style is very pattern-oriented and guitaristic the etudes are filled with a huge wealth of musical ideas. Each one has a dedication and resembles the style of the dedicati in some way. For example, the Omaggio to Stravinskij (No. 15) has some very Stravinskian rhythms and motifs.
Level: Advanced
The good: Each study has clear technical tasks to accomplish and due to the highly patterned style they make excellent pedagogical studies for technique. Similarly, they work well on guitar (although still very high level) and so the performer can take the pieces to a very virtuosic level. Plus, since they are in varied musical language and style you can arrange them into sets of your liking. I like putting all the hommages to the Russian composer together for a set. You could do the same for the French or painters.
The contrasts are wonderful, from music resembling very aggressive avant-guard to beautiful melodies well suited to the guitar. However, keep in mind that the musical language is rarely tonal in the consonant sense. Not to say that it's always harsh. The Villa-lobos etude for example is pretty triadic and traditional to a degree. Another example is the beautiful inner section to the Stravinsky etude. But don't buy these if you're looking for Tarrega or even Brouwer for that matter. They are firmly modern and at brief times, atonal.
Also good is the amazing fingering and editorial work. Gilardino knows exactly where the music should be played on the guitar and has integrated the fingering and positions with the expression and orchestration on the guitar. Excellent.
The break-down
Studi di Virtuosità e di Trascendenza nn.1 – 60
Studio n.1 – Capriccio sopra la lontananza (Omaggio a Mario Castelnuovo Tedesco)
Studio n.2 – La luna y la muerte (Omaggio a Federico Garcia Lorca)
Studio n.3 – Già la pioggia è con noi (Omaggio a Salvatore Quasimodo)
Studio n.4 – Elegia di Marzo (Omaggio a Juan Ramon Jiménez)
Studio n.5 (Omaggio a Béla Bartok)
Studio n.6 – Soledad (Omaggio a Francisco Goya)
Studio n.7 – Alborada (Omaggio a Maurice Ravel)
Studio n.8 (Omaggio a Alban Berg)
Studio n.9 – Fantasia (Omaggio a Roberto Gerhard)
Studio n.10 – Ophélie (Omaggio a Arthur Rimbaud)
Studio n.11 (Omaggio a Heitor Villa-Lobos)
Studio n.12 (Omaggio a Sergeij Prokof'ev)
Studio n.13 – Cancion Triste (Omaggio a Pablo Neruda)
Studio n.14 – Mediterranea (Omaggio a Sir William Walton)
Studio n.15 – Canto di primavera (Omaggio a Igor Stravinskij)
Studio n.16 – Sacrificio (Omaggio a Agustin Barrios Mangoré)
Studio n.17 – Alleluia (Omaggio a Giuseppe Rosetta)
Studio n.18 – Rosario (Omaggio a Manuel de Falla)
Studio n.19 – Jondo (Omaggio a Joaquin Turina)
Studio n.20 – Berceuse (Omaggio a Gabriel Fauré)
Studio n.21 – Leyenda (Omaggio a Isaac Albeniz)
Studio n.22 (Omaggio a Alexandr Skrijabin)
Studio n.23 – Noche oscura (Omaggio a San Juan de la Cruz)
Studio n.24 – Tombeau de Maurice Ravel
Studio n.25 – Ricercare sui Mosaici di Ravenna (Omaggio a Gian Francesco Malipiero)
Studio n.26 – Trenodia (Omaggio a Ildebrando Pizzetti)
Studio n.27 – Elogio di un albatro (Omaggio a Giorgio Federico Ghedini)
Studio n.28 – Maschere (Omaggio a Alfredo Casella)
Studio n.29 – Passacaglia (Omaggio a Ottorino Respighi)
Studio n.30 – Variations nobles et sentimentales (Tombeau de Giulio Regondi)
Studio n.31 – Tema con variazioni (Omaggio a Fernando Sor)
Studio n.32 – Embarquement pour Cithere (Omaggio a Jean Antoine Watteau)
Studio n.33 – Cancion del olvido (Omaggio a Alberto Ginastera)
Studio n.34 Cancion del olvido (Omaggio a Darius Milhaud)
Studio n.35 – (Omaggio a Manuel Ponce)
Studio n.36 – Italiana (Omaggio a Guido Santorsola)
Studio n.37 – La fleur sur l'eau (Omaggio a Claude Monet)
Studio n.38 – Meridiana (Omaggio al pittore Renzo Roncarolo)
Studio n.39 – Niebla (Omaggio a Giuseppe Ajmone)
Studio n.40 – Sabià (Omaggio a João Guimarães Rosa)
Studio n.41 – Trajes de luces (su un quadro di Giuseppe Ajmone)
Studio n.42 – Paesaggio lombardo (Omaggio a Ennio Morlotti)
Studio n.43 – Regenstimmung (Omaggio a Lovis Corinth)
Studio n.44 – Les jardins mysteryeux (Omaggio a François Couperin)
Studio n.45 – Les jardins enchantés (Omaggio a Pierre Bonnard)
Studio n.46 – Les jardins féeriques (Omaggio a Henri Matisse)
Studio n.47 – Le rose sulla neve (in memoriam Eso Peluzzi)
Studio n.48 – Mattino di sole (Omaggio a Claude Monet)
Studio n.49 – Paesaggio ligure
Studio n.50 – Vele
Studio n.51 – Le case sull'acqua
Studio n.52 – Chanson rêvée pour le roi des fleurs
Studio n.53 – Les arbres rouges
Studio n.54 – Plany
Studio n.55 – Paesaggio lucano
Studio n.56 – Sera d'autunno
Studio n.57 – Sole di Novembre
Studio n.58 – Lied
Studio n.59 – Grigio lombardo
Studio n.60 – Aubade
Resources:
Videos
Bradford Werner Plays Gilardino etudes in Victoria, BC, 2016.
Studio No. 6 – Soledad (Omaggio a Francisco Goya) from Studi di virtuosità e di trascendenza by Angelo Gilardino (B. 1941).
Studi n.18 – Rosario (Omaggio a Manuel de Falla) from Studi di virtuosità e di trascendenza by Angelo Gilardino (B. 1941). Feb 14, 2016.