Basic Left Hand Position and Alignment Exercises for Classical Guitar from my 20 Favorite Exercises for Classical Guitar – For beginner to intermediate classical guitarists. Includes: notation, TAB, fingerings, practice tips, and video lessons. YouTube Lesson Link
This is Exercise No. 2 and No. 3 – Basic Left Hand Position Exercises (Vertical and Horizontal Builders. No. 2 is a basic four finger, one-finger-per-fret, idea across the strings. No. 3 is the same idea but up the fingerboard on a single string. Remember to stay close to the frets, keep your fingers curved, and stay on the tips of the fingers. Never collapse any of your knuckles.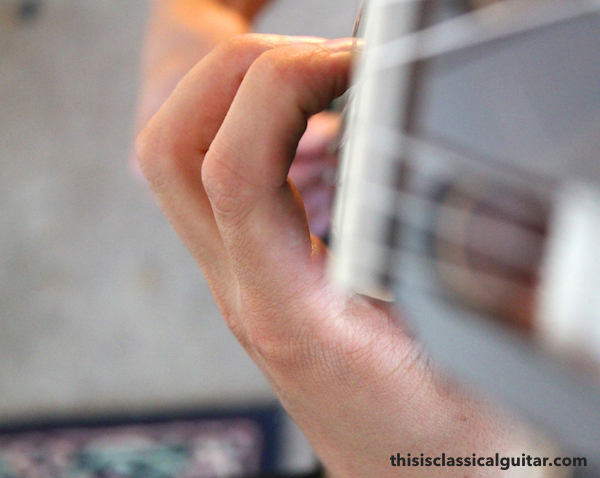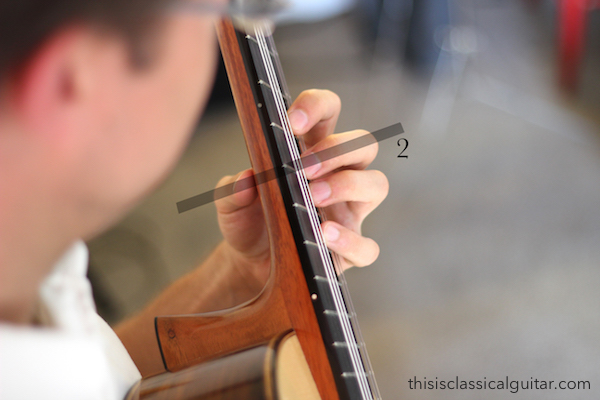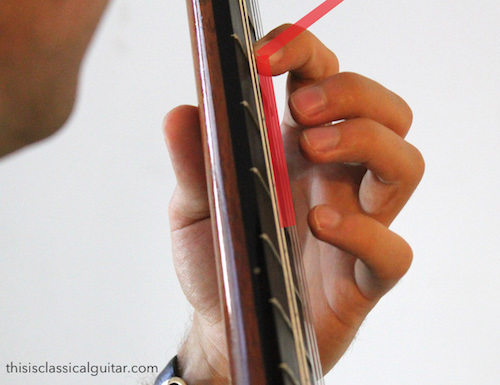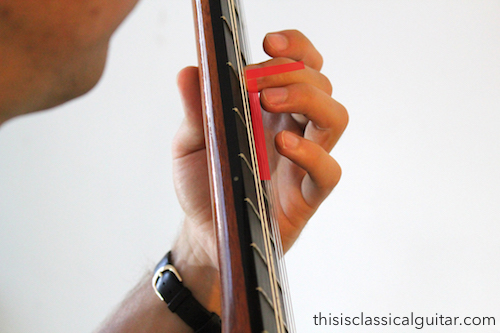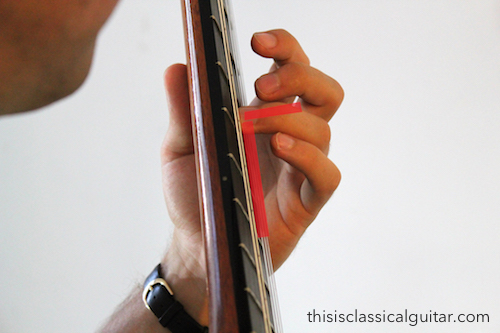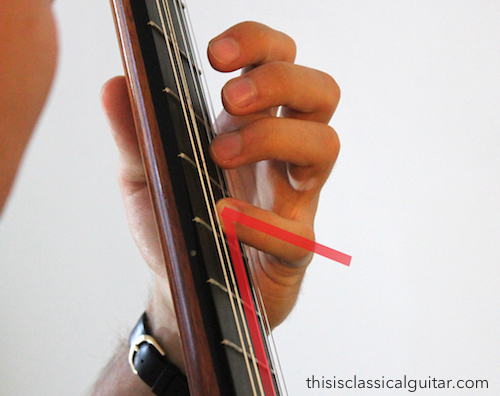 Also see these other important lessons or Check out more free video lessons at the lesson archive.
Basic Technique Overview Video – Slideshow of Photos, Tips, & Diagrams
Posture and Sitting Position for Classical Guitar – Video, Photos, Tips, Diagrams
Left Hand Position for Classical Guitar – Video, Photos, Tips, Diagrams