Estudio in E Minor by Francisco Tárrega (1852–1909). Free PDF Sheet Music for Classical Guitar. Comes with both a notation edition with left hand fingering and a separate tab edition. The approximate level is early-intermediate (Grade 4). This is PDF Download.
Here's a free sheet music edition of one of Francisco Tárrega's (1852–1909) early-intermediate etudes or studies (estudios). With a beautiful melody this is a great work for classical guitarists around the intermediate level. This is generally straightforward except for some barrés and some upper position playing. I also include it in my grade 4 lessons book as an introduction for full barres. Make sure to shape the upper voice melody that is embedded into the arpeggios. Here's the YouTube Link if you want to watch it there.
Free Sheet Music Edition (PDF)
Or in My Grade 4 Repertoire Lessons Book
Samples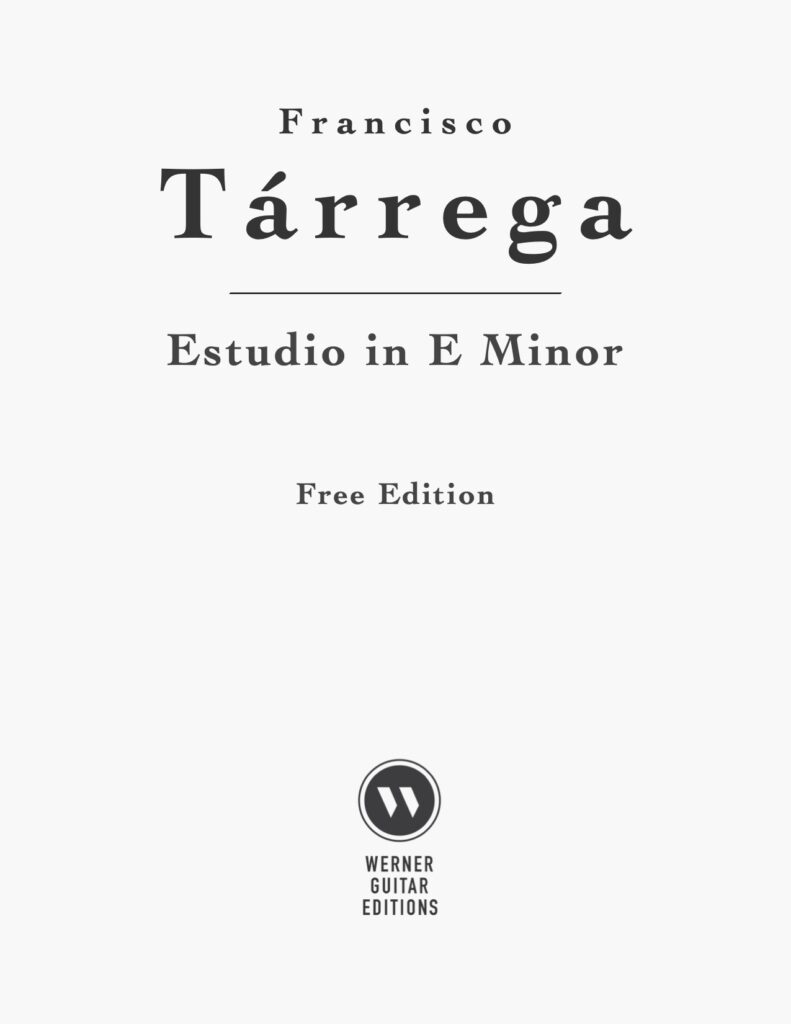 More Video Lessons
This piece is available as an individual selection or in my grade 4 book (see below).
Lesson from my Grade 4 book: Estudio in E Minor by Francisco Tárrega (1852-1909). YouTube Video Lesson Link. A nice melody with a full arpeggio accompaniment. This piece explores and develops barre technique and is a good preparation for Lagrima by Tarrega which will be the next piece. I give a lesson on playing the melody on its own and three ways to practice the barre. It is a good idea to approach tricky barre passages in a variety of ways: Pause and Prepare, Shape Recognition, and Destination Points.
Here's a past video for the individual edition. Youtube Video Performance & Lesson.