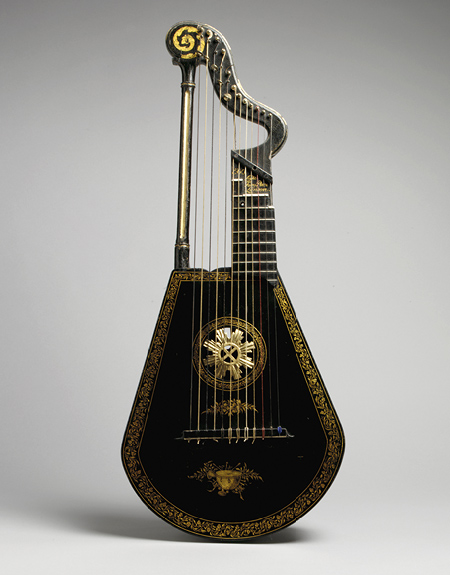 Harp–lute, ca. 1815
Edward Light (English, active 1780–1820)
London
Wood, lacquered and gilded; H. 32 3/4 in. (83.2 cm); W. 13 3/4 in. (34.9 cm)
The harplike pillar supports diatonically tuned bass strings to extend the range of the fretted strings. The pitch of the bass strings could be raised a semitone by finger-operated ring stops that work very much like pedals on a harp.
Quote and Photo via the Met: metmuseum.org