La Traditora No.2 (Saltarello) by Marco Dall'Aquila (c.1480-1538). PDF sheet music for classical guitar. Includes both a notation-only edition and tab edition. Left hand fingering. Tuning and fingering is for relative lute tuning (3rd string to F sharp). Intermediate, Grade 6 depending on your tempo and comfort with the tuning. This is a PDF Download.
My PDF Sheet Music
Marco Dall'Aquila was a Venetian lutenist and composer born in L'Aquila but resided and worked in Venice. He is known mainly for his Ricercars which make up the majority of his surviving works. Here is my YouTube link if you want to watch my performance and lesson there.
Below is an audio recording by Shirley Rumsey on lute via this Naxos Album.
Original Italian Tablature
Transcribed from the manuscript Lautentabulaturen BSB-Hss Mus.ms.266, 38b.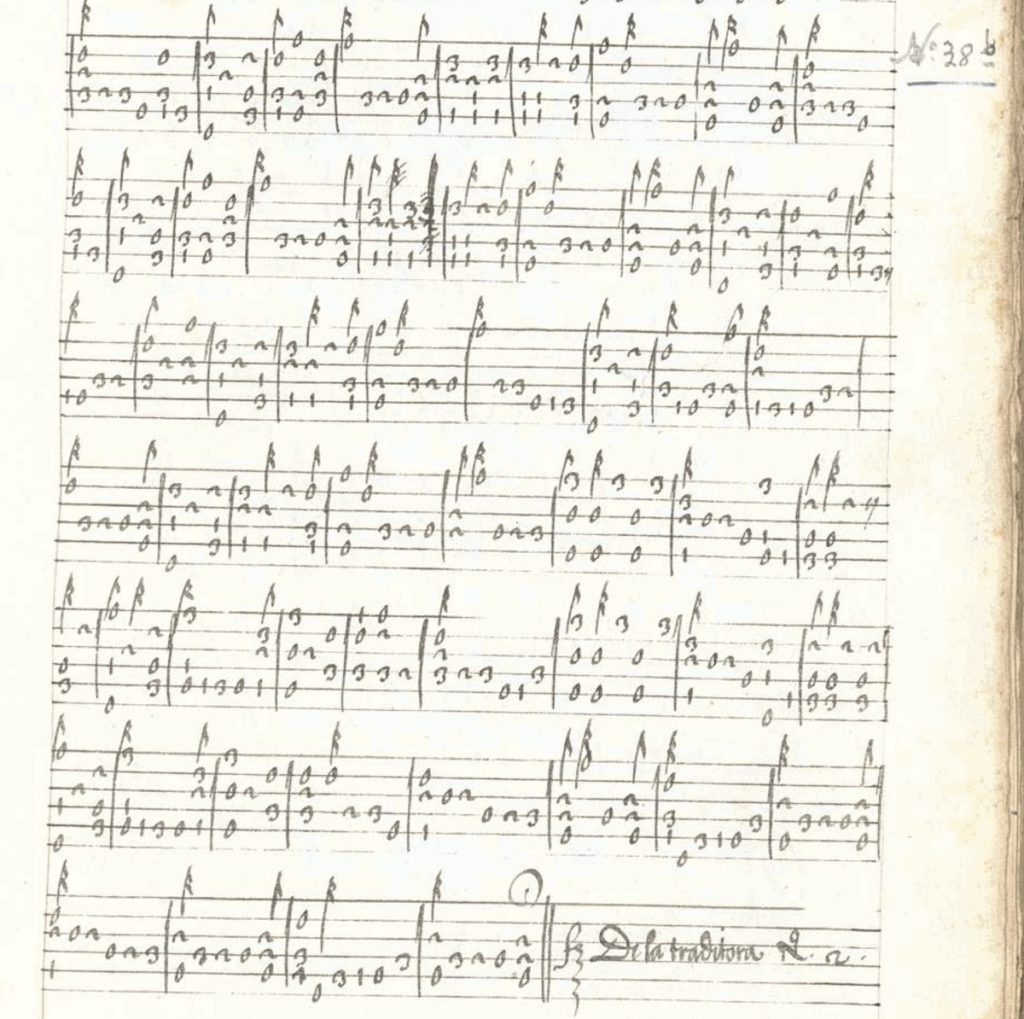 Promotional Images and Samples