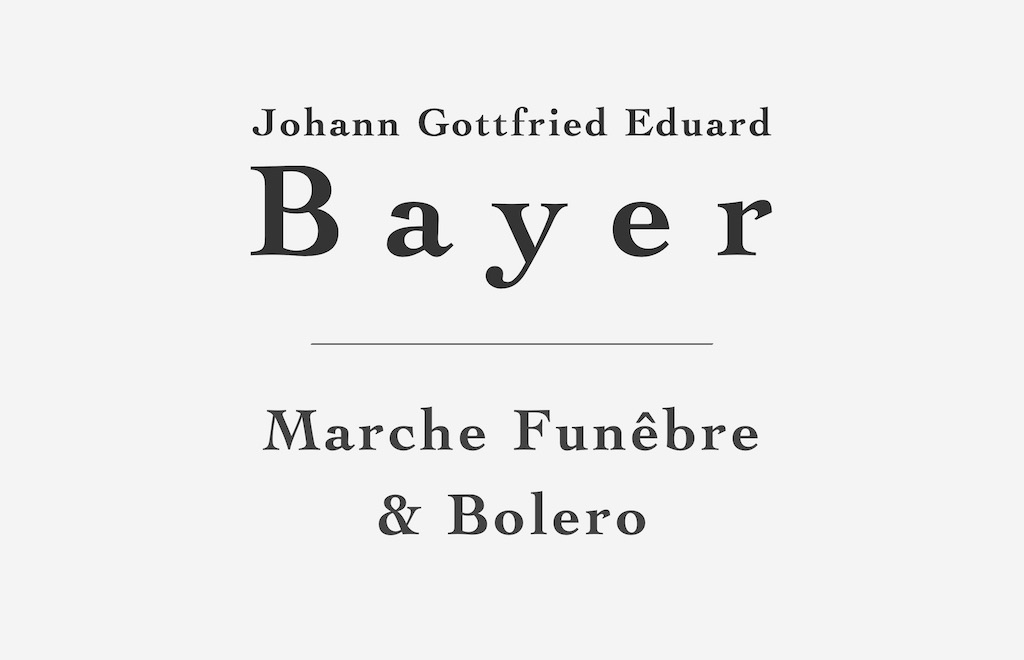 Marche Funêbre and Bolero by Johann Gottfried Eduard Bayer (1822–1908). No. 21 and No.22 from his Guitarreschule. Sheet Music or Tab for Classical Guitar. Left hand fingering, PDF download. Level: early-intermediate (Grade 3-4). These two works are from German composer and guitarist Johann Gottfried Eduard Bayer's (1822–1908) method book (Guitarreschule). I would aim for some contrast in tempos with a slower funeral march and a more active Bolero. Great student works without much difficulty but lots of musical ideas and dynamics to work with.
Free Notation Edition
Premium Tab Edition
Video Performance and Lesson
My lesson covers how to pair and contrast the works, some of the fingering, and I do a walkthrough of the each work. YouTube Lesson Link.