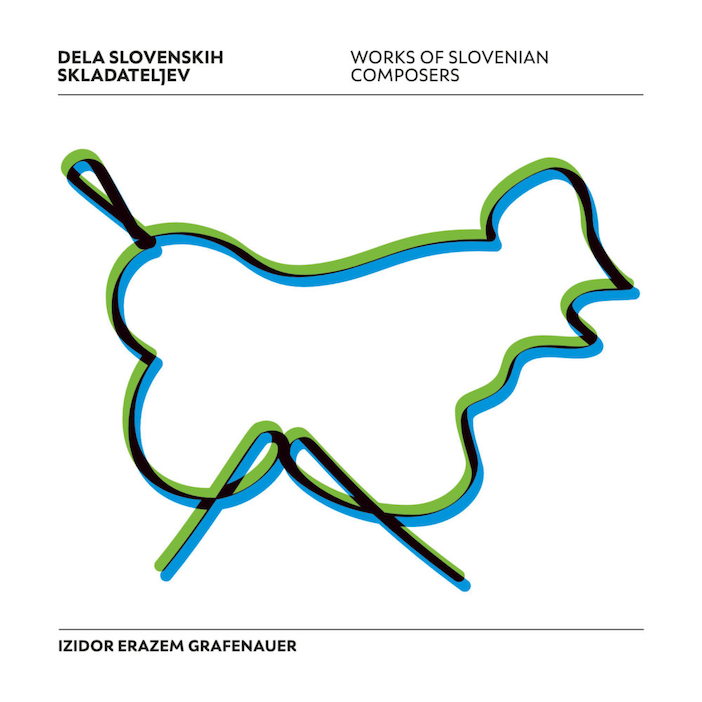 Works of Slovenian Composers by Izidor Erazem Grafenauer
Baros Records, 2019
Produced by Uros Baric
Buy or Listen via Baros Records (best), Apple, Amazon, Spotify.
I was very pleased to learn about this excellent recording of Slovenian composers by guitarist Izidor Erazem Grafenauer. This album is interesting both in terms of new music for guitar but also national music exploration. The pieces go through a wide array of stylistic influence from modern art music compositions, jazz, latin, popular, and some really nice guitar-centric melody playing too. There is so much to be impressed and interested with on this album. Aleš Strajnar's Sonata for Two Guitars has some excellent ensemble writing making it an exciting new duo. There are some impressive soundscapes created in Maja Matić's Gravity which Grafenauer pulls off with style. The Peter Šavli work XyloCorda with Petra Vidmar on marimba is an incredible work with a brilliant ensemble performance of the intricate web of motifs and effective composing. Regarding the cover image, I was told the picture on the cover is a representation of Slovenia which geographically looks like a chicken (ha!) and the national colours are often white blue and green.
Works of Slovenian Composers by Izidor Erazem Grafenauer has something for everyone. From new music enthusiasts to general listeners, this album sounds fresh, challenging, but always listenable. Pristine performances and recording quality make the sounds of solo, duo, and guitar quartet shine and listeners will melt into the beautiful ensemble work with marimba. Highly recommended. – Bradford Werner, thisisclassicalguitar.com
👍 👍
Album Promo Text
Works of Slovenian Composers is an album featuring new works by renowned Slovenian composers, written between 2016 and 2019, either for solo guitar or as a part of a chamber ensemble. All the composers have different backgrounds and compose different kind of music. For example, Strajnars compositions are clearly influenced by jazz music, on the other hand, Šavlis compositions are a reflexion of his ability of writing latin and popular music (quartet) and modern composition styles and forms (duo marimba and guitar). Gravity by Maja Matić is written in the style of Tellur by Mulair with lots of guitar effects, while Sonata by M. Kurtjak is only the second sonata for solo guitar written by a Slovenian composer.
Repertoire:
Aleš Strajnar: Two Selfies*
Aleš Strajnar: Sonata For Two Guitars No. 3**
Maja Matić: Gravity*
Mario Kurtjak: Sonata For Guitar No. 1 "Slovenian"*
Peter Šavli: XyloCorda***
Peter Šavli: Latino Suite****
*performed by Izidor Erazem Grafenauer
**performed by Izidor Erazem Grafenauer and Timotej Kosovinc
***performed by Petra Vidmar and Izidor Erazem Grafenauer
****performed by Slovenian guitar quartet