This is a guest post by composer Michael Karmon
Previously posted on Classical Guitar Canada.
Most of my recent music was written for specific players. A guitarist's personality, strengths, preferences, and life experiences can be quite inspiring, and often lead to music I didn't know was there for me to write. Three recent projects have been particularly satisfying:
Canadian guitarist Daniel Bolshoy sent me his CD with Antonio Jose's Sonata, Sergio Assad's Aquarelle, and a terrific new piece by Clark Winslow Ross called McGillicuddy's Rant. Even before listening to a single note, just based on the repertoire, I knew Daniel is an accomplished player, that he's willing to champion new music, and that he's probably a strong musical personality. (The CD turned out to be excellent and I still listen to it often.)
It's always nice to write for a player who can do just about anything. But this can also make it difficult to narrow down the scope of the music. I did a lot of preliminary writing and experimenting and almost all of it ended up on the cutting room floor. I eventually decided Next Year would be a virtuosic piece that evokes the Old City in Jerusalem (both Daniel and I grew up in Israel.) But as I continued exploring it became clear the music called for restraint, even spareness. (The Old City, like red wine and olive oil, doesn't really benefit from embellishment.) So I set the notion of virtuosity aside, and things became much easier and clearer after this. The second movement, Prayer, and the last, Lullaby (Sunset no. 2,106,415,) became the emotional centers of the piece, and the other three movements provide various kinds of contrast.
Another Canadian guitarist, Alan Rinehart, commissioned me to write music based on poems by Janice Notland. I've set many texts to music, but never based an instrumental piece on poetry, so this was fresh new territory. While reading through Notland's collection Dreams Laid Down I was particularly drawn to her crystal clear forms, the many vivid and compelling images, and to the large variety of sentiment.
As soon as I started working I realized the main challenge would be to write music that illuminates and compliments the poems, but that also stands on its own as a concert piece. I knew that establishing a structure and selecting the right poems would be crucial. Luckily, Janice is quite prolific. I had many wonderful poems to chose from and was able to select three light and whimsical poems, along with three that were a bit meatier and darker. In the piece I alternate the light and dark poems, and once this six-movement structure was established the music came very easily. I really enjoyed writing Dreams Laid Down, and I very much look forward to Alan's recording.
I became familiar with Finnish guitarist Jouni Stenroos when he sent me his excellent recording of my piece Rain. I was particularly impressed by how he added subtle details while remaining true to the spirit of the music. His no-ego, no-fuss style of playing really appealed to me. And so, when he approached me about a commission I jumped at the chance. The catch, however, was that he wanted something for 10-string guitar, an instrument I knew nothing about.
I've never been to Finland, but I became familiar with northern winters during my decade in Minnesota. I thought this larger than life season would make a good scaffolding for a wide ranging and colorful piece. And the enhanced color and pitch capabilities of the 10-string would make expansive and dramatic music easier to write, and more effective. I had a lot of fun writing Ice, but I had to use some very creative tunings on my six string, along with auxiliary notes on the piano, to hear what the music actually sounds like. I was able to cover a lot of musical ground: a fanfare, cold and brittle music, fleet music, and for a finale a melancholic song.
Michael Karmon
www.michaelkarmon.com
---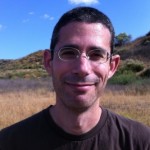 The classical guitar is featured in all my recent music, and I've written for some very fine players, among them Martha Masters, Denis Azabagic, Joe Hagedorn, Michael Partington, Daniel Bolshoy, Newman and Oltman Guitar Duo, and Duo46. I've won various awards and fellowships, and my music continues to be performed around the world. It is recorded on the MSR, Cedille, and Brioso labels.
I was born in the US in 1969, but I spent my formative years in Israel and returned here in 1986. I've performed extensively as a guitarist in several styles and with a variety of ensembles, but I now compose exclusively. I have a doctorate in composition/music-theory from the University of Minnesota, and now live in California with my wife and twin sons.