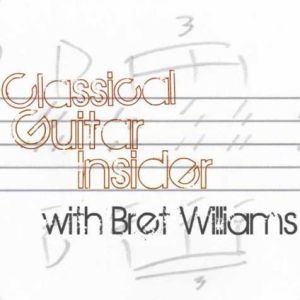 Listen to the new Interview with Bradford Werner via Apple.
I had a great time chatting with Bret Williams via his amazing podcast Classical Guitar Insider where you can listen to 135 episodes of classical guitar goodness. Bret is such a great person and so much fun to talk to. We discuss a ton of topics, this website, but also alternative career paths and what's going on in the world and our lives. Make sure you also check out Bret's new album Seven Original Pieces for Solo Guitar which I recently reviewed.
ps. If you love his Podcast like I do consider supporting it here. I just did, maybe you can help out too.