Classical guitar string reviews. On this page I'll be doing mini-reviews of strings so you can find the best classical guitar string for your guitar. I can only review strings I've actually tried out so some are missing. Strings are matter of preference and are also affected by the guitar, the player, and performance space. Therefore, these are generalizations at best.
What is a good string? What is musical? Every string has good qualities and can be perfect for your unique guitar and playing style or repertoire. The idea of a string being 'musical' is a confusing concept as it depends on what musical quality you are trying to highlight. One string might be warm and have a smooth sound whereas another string might be bright but well balanced. Also, certain guitars respond differently to strings so you can never really tell. I have different strings on my different guitars.
I'm always curious to try new strings: If your strings aren't listed here I'm very interested in trying out new ones. Contact me: bradford@thisisclassicalguitar.com
Beginners, I'd recommend you use a basic and affordable string set such as D'Addario Pro Arte (either normal or hard tension). Don't get bogged down with string choices, just get a standard string and focus on playing and practicing. Then, if you need something brighter or warmer you can change them later.
Bradford is Currently Using
Albert Augustine Strings
Aquila Classical Guitar Strings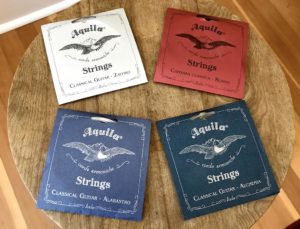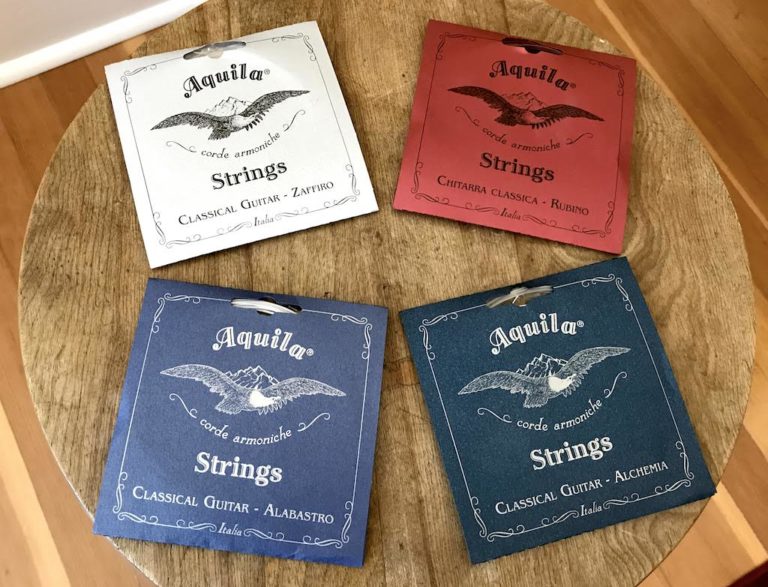 D'Addario Classical Guitar Strings
Savarez Classical Guitar Strings
Other Strings
More reviews coming soon!