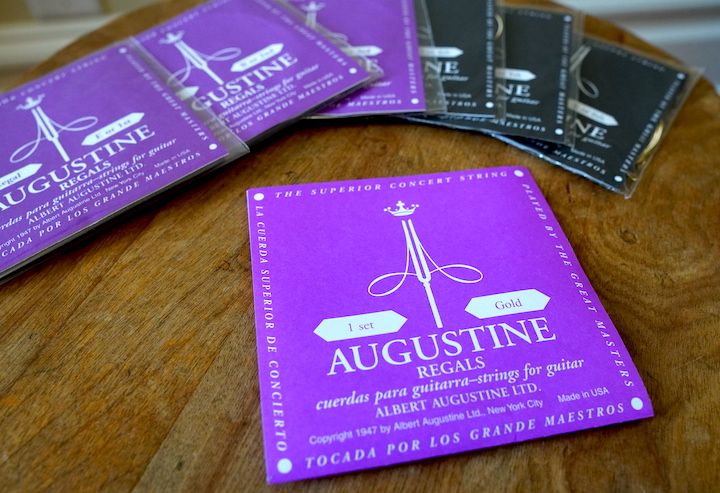 FYI, you can see more string reviews here.
Albert Augustine Regal Strings – I've been trying out a set of these strings. Thanks to the kind and generous site supporter who gifted them to me via the support page. I don't know why it took me so long to try out this popular brand of strings, I once had a defective pack of Reds and I think I just didn't try again. Anyway, these are a surprisingly nice sounding string, warm and full, good for traditional repertoire. The G is a bit thuddy but overall a beautiful string for solo playing. They won't be my go-to string but I'd happily play them.
Augustine Regals Strings (Amazon) – I tried out the Extra High Trebles / High Basses. A very nice sounding string, mellow and warm basses and warm round trebles but not without clarity. Projection is good overall for a clear nylon string. The third string is a bit thuddy and thick but that goes for all companies using clear nylon. Anyone who likes carbon strings or some of the above mixes I mention might want something brighter but they do sound beautiful and are a step up from D'Addario pro arte (less plasticky, a bit more pure if that makes sense). If you want a beautiful, warm string with decent projection these are good. Most similar to Savarez New Cristals. I'd be happy to play on these but would love a hybrid set with a carbon G.
The Silly Loop – The silly loop does not fit through my tuning peg holes or bridge holes, I have to cut them before and then cut them again. That is annoying, it's no big deal at all, don't let it stop you, but why do I need to cut twice? Do they think this is classy?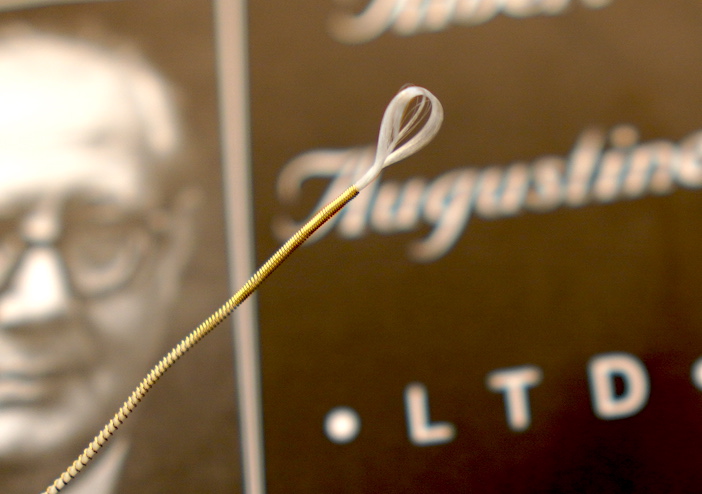 I made a few videos with these on but not with the intention of reviewing the strings, they happen to be on at the time.