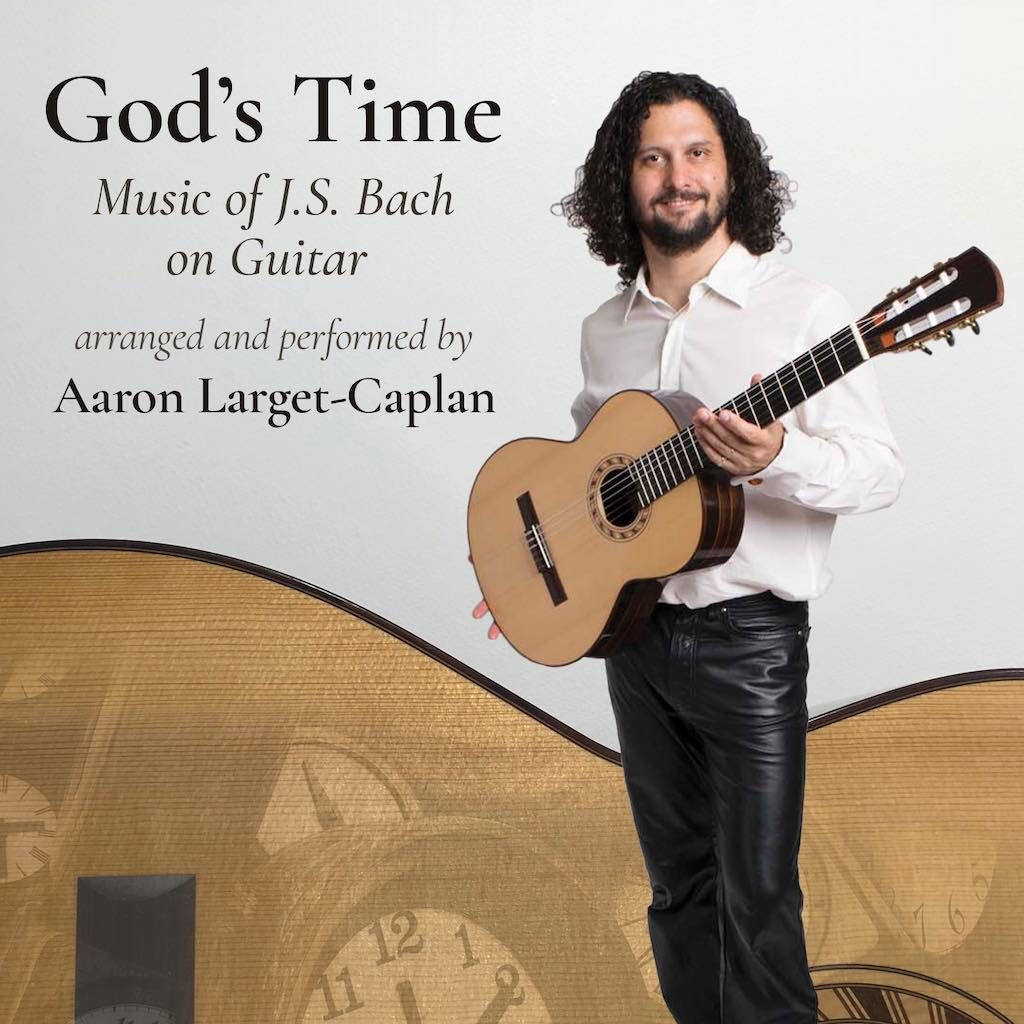 Aaron Larget-Caplan has a new album, God's Time: Music of J.S. Bach on Guitar. You can listen to the album on various streaming services check out his site or bandcamp for limited CDs. Also check out the samples and media below. The majority of works are keyboard arrangements but he also performs the Prelude, Fugue, and Allegro BWV 998 and other works. With a strong rhythmic drive and sensitive phrasing, Aaron Larget-Caplan presents and an exciting and challenging album of the music of Bach.
[bandcamp width=600 height=472 album=262925980 size=large bgcol=ffffff linkcol=0687f5 artwork=small]
From the Album's Liner Notes
"In God's Time, I sought an uplifting, challenging, and personal program to reveal new musical realms through my transcriptions of Bach's keyboard music. The 16 tracks feature well-known compositions alongside rarely recorded ones." – Read more via his blog post
Repertoire on the Album
Prelude, Fugue, Allegro in E-Flat Major, BWV 998
Prelude No. 1 in C Major, WTC Book I, BWV 846
Prelude and "Fiddle" Fugue in D Minor, BWV 539 and 1000
God's Time Is The Very Best Time, "Actus tragicus," BWV 106
Chromatic Fantasy in D Minor, BWV 903
Prelude No. 8 in E-Flat Minor, WTC Book I, BWV 853
Six Small Preludes and A Little Fugue
Live YouTube Videos of Works from the Album
This come via Aaron Larget-Caplan's YouTube. More videos coming soon.