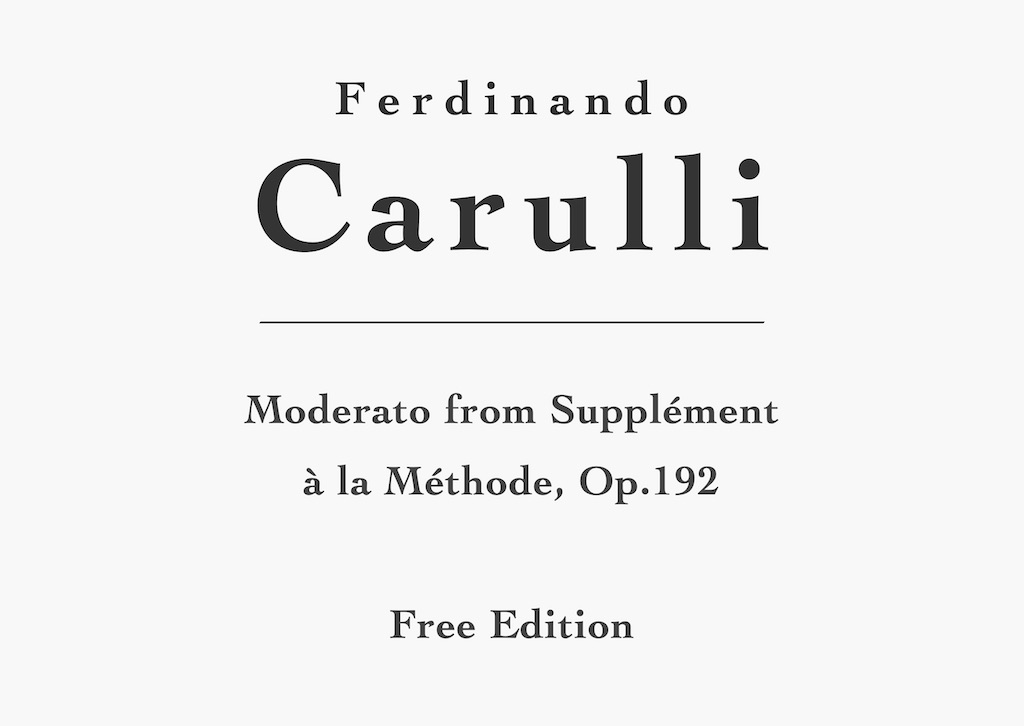 Moderato, Op.192 by Ferdinando Carulli (1770-1841). From Supplément à la Méthode, Op.192. Free PDF Sheet Music and TAB for classical guitar. Comes with a notation edition, TAB edition, and unfingered edition at the end. The level is easy, post-method book, but depends on your tempo. I recommend completing both my Vol.1 & 2 methods first. PDF download.
My Free Sheet Music, Tab, and Unfingered
This is an excellent little study or etude for any student who has already worked through one or both of my method books. It has a little of everything from scale melody, bass melody, arpeggios and more. All in first position and great at slow or fast tempos. YouTube Lesson Link.
Video Lesson