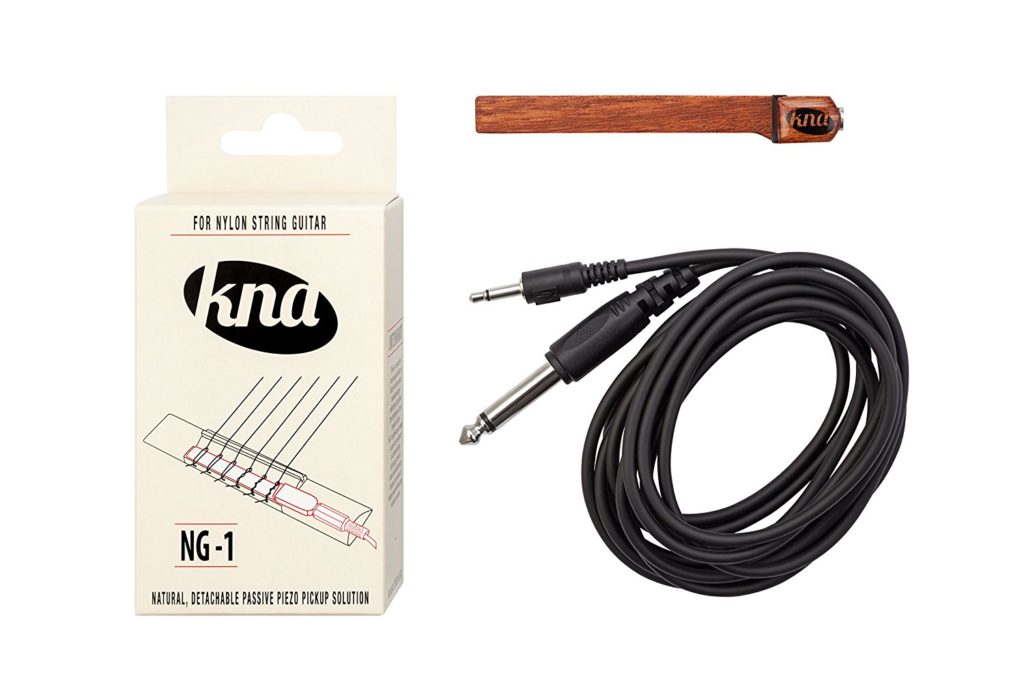 Kremona KNA NG-1 Piezo Pickup for Nylon String Guitar
A behind the saddle pickup solution for classical guitar.
Youtube Video Link (4k)
A review  of the Kremona KNA NG-1 Piezo Pickup for Nylon String Guitar. Need to amplify your classical guitar? This is a pickup for classical and flamenco guitars that goes on the tie block behind the saddle ensuring that the piezo pickup does not interfere with the sound of your guitar and is detachable. I was super impressed and find this to be the best external pickup solution for classical guitar I've seen yet. For casual gigs (cocktail parties, background style music where no one is listening) I like these types of pickups because there is almost no setup and I don't have to lug around mics and stands. Plus, there is little, if any, feedback. Note, on a 12 hole bridge there is no change to the angle of the strings which is a bonus!
You could also consider this preamp pedal if you want more control: Zoom AC-2
Kremona's Promo Blurb:
NG-1 the logical choice for musicians wanting to professionally amplify the natural sound of their nylon stringed guitars without modification. Utilizing the tension of tuned strings, the NG-1 piezo installs safely and securely on the classical or flamenco guitar tie block. NG-1 is a passive system designed to work flawlessly with your favorite acoustic amplifier or colored via your preamp of preference. 1/8″ to 1/4″ cable included.
Delivers the natural sound of your nylon-string guitar
No modification to your instrument necessary
Wooden sensor casing is lightweight and unobtrusive
Detachable, or may remain installed when not in used
Includes 8′ foot detachable cable