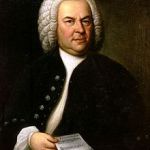 Prelude in D minor BWV 999 (orig. in C minor)
Johann Sebastian Bach (1685-1750)
Edited for guitar in D minor
Level: Intermediate (Grade 7)
Here is a free sheet music edition of Bach's famous Prelude in D minor BWV 999. Originally for lute it adapts nicely to guitar. I've added fingering throughout to help beginner and intermediate students. I've also made a tablature (tab) version for purchase. Enjoy!  Join the Email Newsletter to get updates on free sheet music and more. Please consider supporting the site to keep the free sheet music coming.
Free Notation Edition
TAB Edition (PDF Download): $3.99
Werner Guitar Editions is my dedicated store for free and premium guitar editions. Includes instant access to PDFs, the best security, search functionality, and payment options. – Bradford Werner
Samples
Video Lesson & Performance
Check out this great performance by Uros Baric
If you liked the above you might also be interested in these item for purchase: