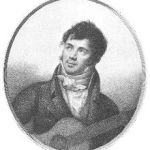 Here's my edition and the free sheet music facsimile edition of Fernando Sor's (1778–1839) Studies for Guitar Op. 60. He called it something along the lines of "Introduction to the Study of the Guitar in Twenty-five Progressive Lessons. It's for beginners to intermediate players. These are great either for selecting pieces that fit your level or for intermediate players who want to improve by covering all 25 etudes. You can check out the original but if you want a modern edition either in notation or in tab you can see my edition for the work. My edition will also have lesson videos for all 25 that are free to watch.
My PDF Sheet Music Edition – Includes both notation-only and TAB editions, modern fingerings, and free video lessons for each piece.
Sor's Original Publication (Public Domain) – Pretty hard to read these old scores but nice to have the reference.
---
More Sheet Music and Tab by Sor on this Site