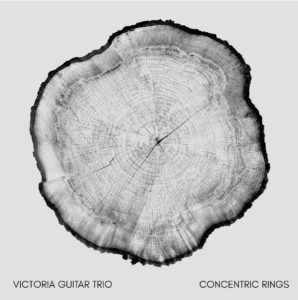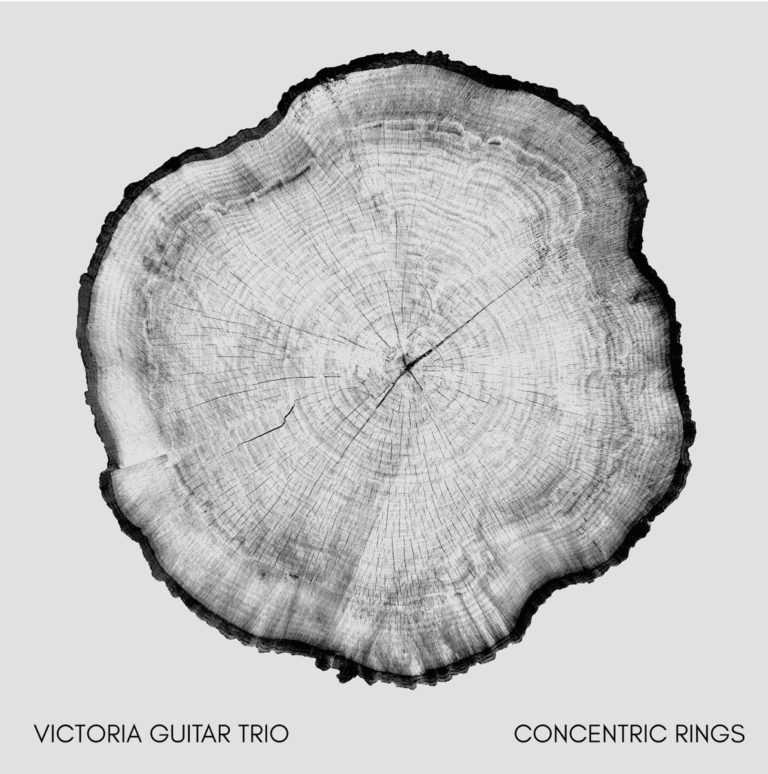 As many of you know, I play in the Victoria Guitar Trio with two of my closest friends and colleagues, Michael Dias and Adrian Verdejo. Over the years we've commissioned and performed many contemporary works by Canadian composers. Last year, with the financial assistance by the Canada Council for the Arts and Redshift Records we recorded an album of our commissions and favourite works by composers from the West Coast of Canada. Big thanks to everyone at Redshift Records & Music Society for all their help and support. Another big shout out to Mark Takeshi McGregor for producing the album and Brian Campbell for recording.
Victoria Guitar Trio – Concentric Rings
© 2017 Redshift Records
The debut album by the Victoria Guitar Trio featuring all original works for three guitars by composers from British Columbia. This project was made possible with financial assistance from the Canada Council for the Arts. Concentric Rings is available on Redshift Records.
Buy or Listen Online:  BandCamp  |  iTunes  |  Amazon  |  Spotify  | Google Play
Physical CDs, $15 CAD each, email: contact@victoriaguitartrio.com
Produced by Mark Takeshi McGregor
Recorded by Brian Campbell (Wizard Sound Services)
Recording Location: Pyatt Hall, VSO School of Music, Vancouver, BC
Mastered by Susana Valente
CD Cover Design by Benton Roark
Performed by Michael G. Dias, Adrian Verdejo, Bradford Werner
TK450 © 2017 Redshift Music
Sound Samples via SoundCloud
Repertoire
*Commissioned/dedicated to the Victoria Guitar Trio
Jordan Nobles: Concentric Rings*
Jordan Nobles: Temporal Waves
Scott Edward Godin: On Poetics*
Rodney Sharman: Suspended Waltz, arr. Dias
Rodney Sharman: September
rd wraggett: The Nagual's Dream for Guitar Trio and Tape*
Benton Roark: Mystic Veil*
Promotional Videos
Support This Album
We are seeking support for the release of physical CDs and a new promotional video. Support the creation of new music in Canada by offering a small donation to the Victoria Guitar Trio via PayPal. You can also support us by sharing this page (buttons below) or sharing our BandCamp album with your friends.