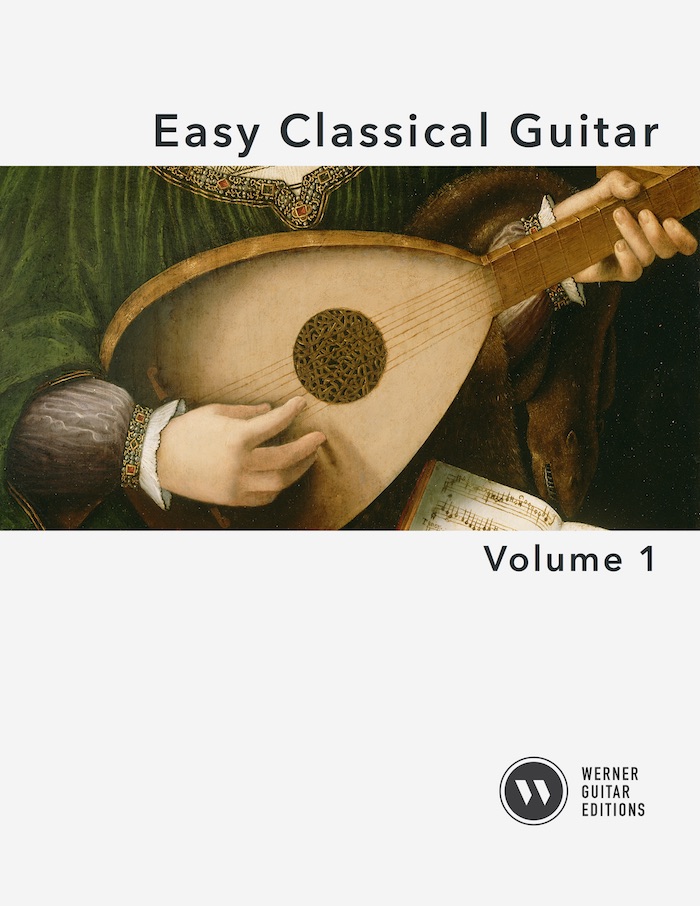 Easy Classical Guitar – Volume One – 15 Authentic Pieces from the Renaissance to Romantic era. All works from guitar and lute sources. PDF Download. Includes Both: Notation Only & Notation + TAB with mainly left hand fingering, online video lessons for each piece. The level is easy-intermediate or post-method book to Grade 3. Composers include: Ballet & Dallis Lute Books, Fuhrman, Logy, Sanz, Giuliani, Sor, Carulli, Molino, Mertz. An authentic collection from the Renaissance, Baroque, Classical, and Romantic eras. Some of these works exist in my Classical Guitar Tab book on Amazon.
Sheet Music and/or Tab Book (PDF)
You can view the 2020 Edition Print Cover & Table of Contents (PDF)
Video Lessons for Each Piece via YouTube 
Traditional & Renaissance
Baroque Era
Classical Era
Romantic Era
PLEASE NOTE: I've replaced two pieces for the 2020 edition. If you have the 2017 edition and want to upgrade for free, email me to verify your previous purchase. The previous lessons for 2017 Edition are here: Greensleeves (old version) and Tanz by Fuhrman.
FYI, my Grade 2 Repertoire Lessons book also includes Espanoleta by Sanz. Cover image is just for promotion, the PDF is a text cover.