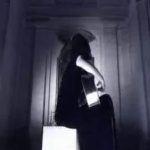 Japanese guitarist Kaori Muraji plays Invocacion y Danza by Rodrigo. According to her Wiki "she is the first Japanese artist to have signed an exclusive international contract with Decca Music Group." I was glad to find out about her via Donald Fresh.
Does anyone know much more about Kaori Muraji, I can't find her website.
Nice video filled with dark and slightly creepy imagery matching Rodrigo's haunting work.
Video Link: http://youtu.be/MOINvJPgIvg