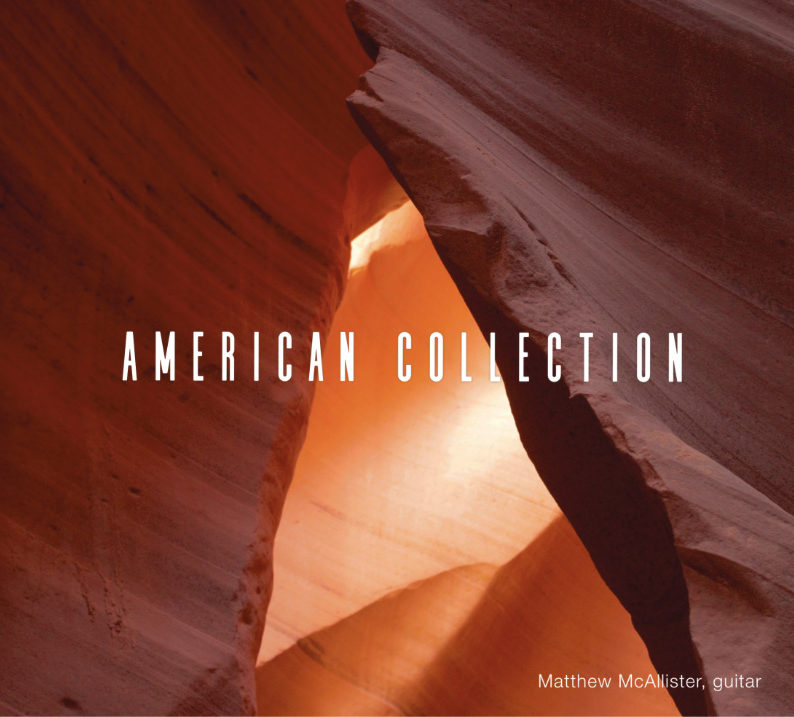 Matthew McAllister's new album American Collection for solo guitar features works by composers Chick Corea, Ralph Towner, Philip Rosheger, Lou Harrison and Frank Zappa alongside a Guitar Quartet recording of the Mishima Quartet by Philip Glass. Short documentary film above via Uroš Barič and Baros Records on his YouTube channel including some charming scenery shots of Slovania.
One of my favourite players, Mathew McAllister's playing ranges from exquisitely beautiful to exciting and virtuosic. This album has an impressive mix of repertoire showcasing some of the diversity of the American scene of the Twentieth Century. The additional focus on popular artists not strictly within the classical scene (Corea, Towner, Zappa) is very appealing and breaks open some musical boundaries (as it should be). All very listenable and friendly repertoire for general listeners and musicians alike. Great recording quality and production by Barič as usual. Baros Records continues to be an excellent resource of top quality musical projects with a clean and elegant presentation.
Buy, Learn, Listen: American Collection at Baros Records.
Repertoire
Chick Corea: Children's Songs, arr. F. Henderson
Ralph Towner: Toledo, Oleander Etude, Always by Your Side
Lou Harrison (trans. D. Tanenbaum): Serenade, Sonata in Ishartum
Frank Zappa: Waltz For Guitar
Philip Glass: Mishima String Quartet No.3 (arr. D. Flynn). Guitar Quartet: Matthew McAllister, Allan Neave, Uros Baric, Sasha Savaloni
Philip Rosheger: Lullaby To Wake Up With
Also see this additional video of rep from the album, Matthew McAllister plays Oleander Etude by Ralph Towner (b.1940). Via Uro Baric's YouTube Channel.