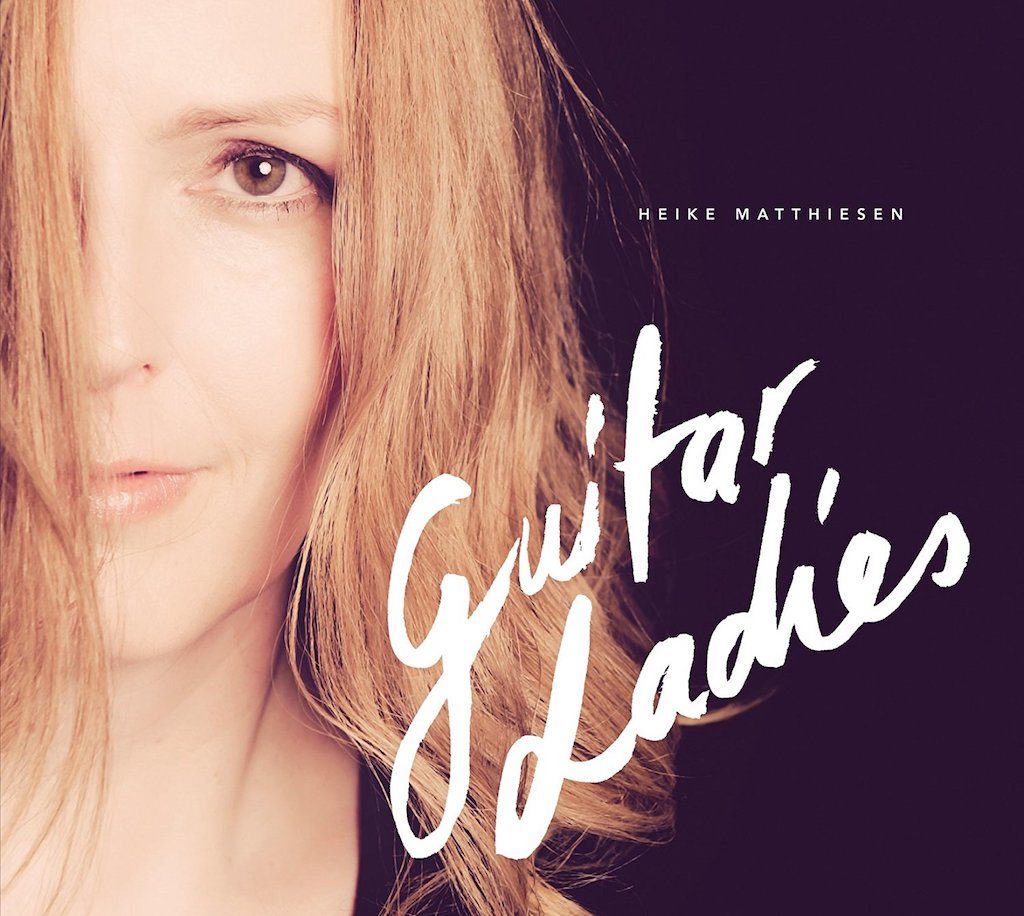 Guitar Ladies
Classical guitar music by women composers
By Heike Matthiesen
Release: September 2016
Listen to Samples or Buy: CD Baby, Amazon, iTunes
Composers:
Madame Sidney Pratten (1821-1895)
Maria Luisa Anido (1907-1996)
Ida Presti (1924-1967)
Sofia Gubaidulina (b.1931)
Sylvie Bodorova (b.1954)
Annette Kruisbrink (b.1958)
Carmen Guzman (1925-2012)
Tatiana Stachak (b.1973)
Maria Linnemann (b.1947)
Liner Note by Performer
Lyrical romantic music by women composers – for this CD I have chosen music which I like and I love to play. It was a conscious decision not to choose demonstrative virtuosity; I chose, rather, pure music. All these compositions have in common an extreme, sensual sonority which celebrates the silence between the notes. It is a very personal choice, but is also accessible for players of advanced, medium level – enticing them to discover this, as yet, little known sphere of music.
I was very pleased to receive this interesting album by the popular German classical guitarist Heike Matthiesen. This is Matthiesen's fourth studio album and features mainly of modern and contemporary women composers with one throwback to Madame Sidney Pratten (1821-1895). This is an excellent source of repertoire and I always love albums that are tied together with some sort of concept. Conceptual albums really help performers and listeners dig deep into the repertoire. Most conceptual albums these days seem to feature a national focus (think Spanish or Latin albums) but this album turns its attention to women composers and contains some great finds and well-established classics.
I was particularly interested in Sofia Gubaidulina's Serenade as she is a very prominent composer that I've listened to outside of the guitar world. As explained in the liner notes: "For many years the composition Serenade, by the legendary Russian composer Sofia Gubaidulina (born 1931), was her only authorized solo piece for guitar. A Toccata, which had not been authorized, was recently republished – too late for this recording." The Serenade is a beautifully spacious piece with excellent explorations of colour and range on the instrument. Matthiesen's performance is well-paced and expressive allowing plenty of space where needed. The notes drift and fade but not without a sense of direction. It's an interesting piece that really draws you into the sound of the guitar.
Another two works that really caught my ear were the Elegie by Sylvie Bodorova, commissioned for the guitar competition in Kutna Hora in 1988. And also Plegaria, commissioned by Maria Isabel Siewers. "She had already commissioned one of the two guitar concertos ( Concerto de Estio); its slow second movement was turned into this beautiful and bewitchingly floating solo piece." Nice pieces with just the right amount of dissonance and variety of textures.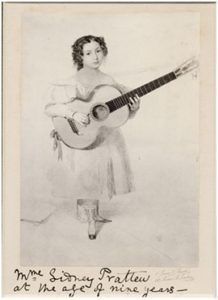 The works by Madame Sidney Pratten (Catharina Josepha Pratten) have never interested me much but I was actually quite charmed hearing them on this recording. They are unassuming period works that work well on the instrument and are nice melodic examples of Romantic era guitar. They also offer excellent opportunities for guitaristic articulations and effects appropriate to the Romantic era. Side note: I didn't know that Pratten performed with Regondi as child prodigies and were friends until Regondi's death. I'm surprised that some of the works by Pratten are not more solidly in the guitar repertoire. Works such as Sadness or Weary from the Songs Without Words collection presented here should be more popular. Pratten could really play, she was known, for example, to have played all three Giuliani concertos in concert. Matthiesen plays with great expression featuring beautiful melodic lines and Romantic phrasing throughout.
There are tons of great selections here ranging from Carmen Guzman's excellent Argentinian Tangos and Valses, the sorrowful Tendresse and Sad Song by Annette Kruisbrink, Walc w kafejce by Tatiana Stachak, and the Barcarole by Maria Luisa Anido; all successful works. The well-known Segovia by legendary French guitarist and composer Ida Presti is another gem.
Finally, the number of works by Maria Linnemann, three of which are dedicated to Heike Matthiesen, round out the album on a personal note. Having met Linnemann in 2012 and playing Soladad by her request, the three new works are a contribution to the repertoire for the album and nicely tie it all together.
Conclusion
Guitar Ladies by Heike Matthiesen is a wonderful collection of repertoire by prominent and historical composers. The all-women conceptual base ties the album together and, along with the works by Maria Linnemann dedicated to Matthiesen, represents an important repertoire exploration as well as a personal touch and contribution from the performer. With expressive and colourful performances, the album radiates a mood of melodic beauty, movement, and spaciousness rarely found all in one place.