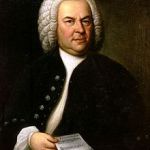 Free and premium sheet music by Johann Sebastian Bach (1685-1750) for classical guitar. Although Bach never specifically wrote for the classical guitar there is plenty of evidence that he regularly interacted with lute players including Sylvius Leopold Weiss. The 'Lute Suites' most likely written on a Lute-Harpsichord hybrid nevertheless exist in period lute tablature and it is well documented that Bach regularly rearranged his music for various instruments.
Free and Premium Editions from this site:
Video of Bach on Guitar
Recommended Editions from Others (Amazon)
Keep in mind that:
BWV 995 – Suite in G minor is a transcription of Cello Suite No. 5, BWV 1011
BWV 1000 – Fugue in G minor is a transcription from Violin Sonata No. 1, BWV 1001
BWV 1006a is a transcription from Partita No. 3 in E major BWV 1006 for solo violin
Videos Featured on the Site
Lute Suites Arranged by Jean-François Delcamp (delcamp.net)
Suites & Partitas – Arranged by Eythor Thorlaksson (classical-guitar-school.com)
Free Hans Bruger: J.S. Bach: Compositionen für die Laute (1921) – Copyright/Notes: Public Domain. Beware of mistakes and old-school keys! I would not recommend this edition but could still be useful.