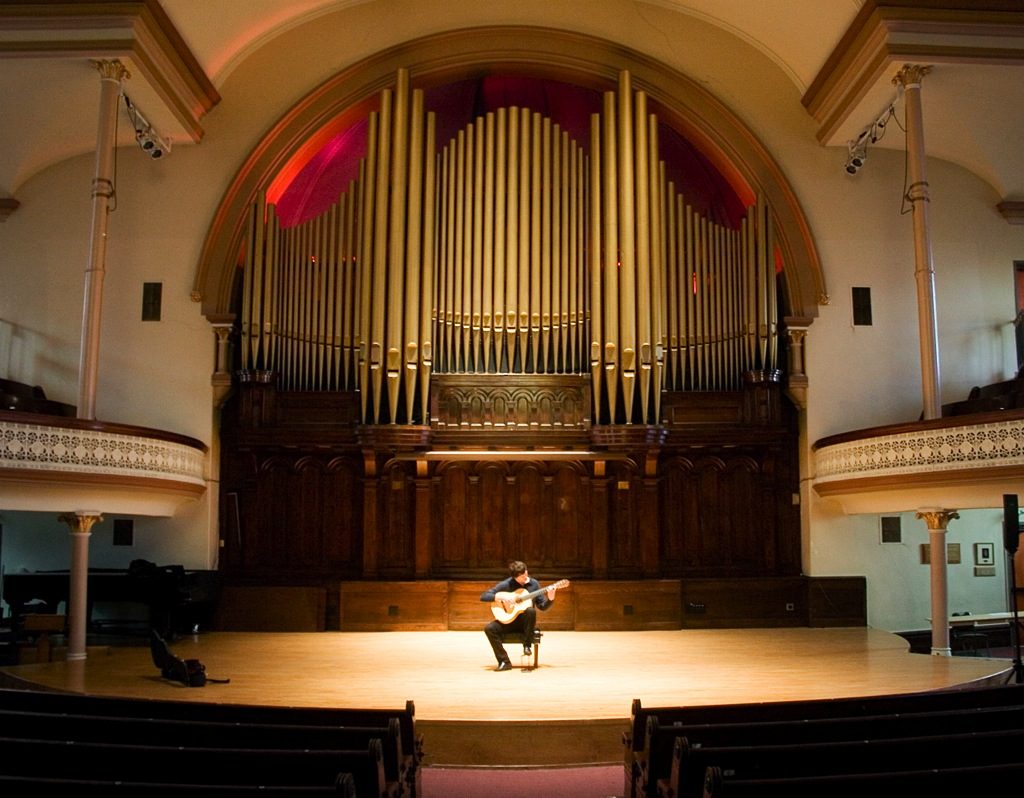 This is Classical Guitar is based in Victoria, BC, Canada. Victoria is where I teach, perform, and work on the site. Take a look at some of the resources below or send me an email to connect. – Bradford Werner
Classical Guitar Lessons in Victoria 
Interested in taking classical guitar lessons? All ages and levels are welcome from youth students, post-secondary, to hobbyist adults. If I am not available to teach you I can recommend a teacher based on your interests, age, goals, and preferred styles. Contact me for information.
Email: bradford@thisisclassicalguitar.com
Victoria Posts From This is Classical Guitar
Canadian Classical Guitar Posts
Local Ensembles with Classical Guitar
Classical at the Victoria Conservatory of Music 
The Victoria Conservatory of Music (VCM) is home to a wide variety of education programs, events, and more. Although there is no guitar department or head of guitar, the classical guitar faculty are part of a supportive strings department. The string department head is Simon MacDonald (violin). Post-secondary studies are available with a variety of instructors upon request and in consultation with the post-secondary coordinator. There are also other guitar teachers in the contemporary department for jazz, pop, rock etc (not listed here). All the VCM faculty are available to teach a variety of levels, ages, and styles.
Guitar Luthiers in the Area (BC)
Ensemble Videos from Victoria Guitarists via this site